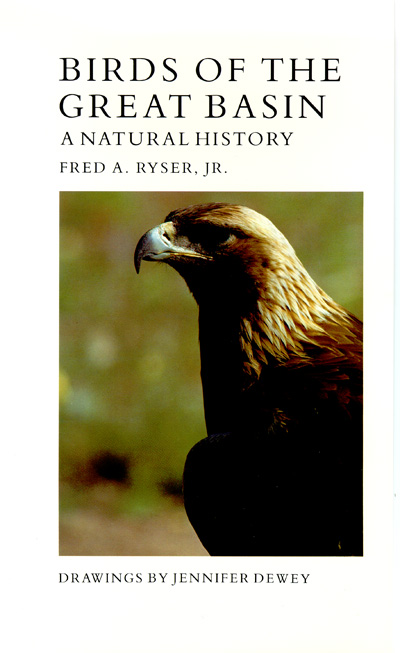 Birds of the Great BasinA Natural History$39.95
Author:
Fred A. Ryser
Format: Paper
Pages: 604
ISBN: 9780874170801
Published Date: 1985
This book is the most comprehensive ever published on the diverse bird life of the Great Basin. In a concise and readable style, Fred Ryser discusses the history, physiology, behavior, ecology, and distribution of nearly four hundred species, including information on navigation, flight, territorial behavior, courtship, nesting, hunting, and migration. Introductory chapters examine how birds survive the extremes of the basin environment, how they maintain heat and water balance, and other important topics in avian biology. Birds of the Great Basin is a standard reference work in American ornithology and an important acquisition for anyone interested in western birds.
Author Bio
Fred A. Ryser (1920\-2011) was a leading scholar of birds and mammals of the Great Basin. A faculty member at the University of Nevada, Reno, for thirty-two years, he was awarded emeritus status upon his retirement in 1982 and inducted into the University of Nevada, Reno, Honor Court.
Reviews