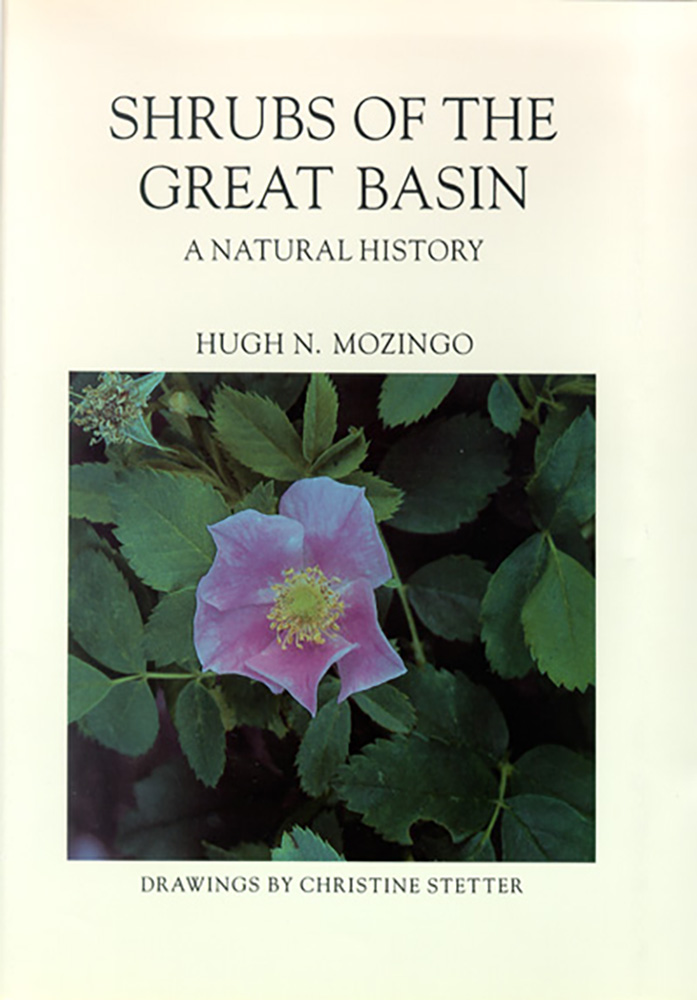 Shrubs Of The Great BasinA Natural History$39.95
Author:
Hugh N. Mozingo
Format: Paper
Pages: 364
ISBN: 9780874171129
Published Date: 1987
Mozingo presents the life histories of more than sixty species of both common and unusual shrubs, and discusses how shrubs grow, reproduce, and adapt to the extreme weather conditions that are part of daily life in the Great Basin. Drawings by Christine Stetter.
Author Bio
Dr. Hugh Mozingo is Professor Emeritus of Botany and former curator of the herbarium at the University of Nevada. The author of the book Threatened and Endangered Plants of Nevada and dozens of journal articles, Mozingo holds graduate degrees from Columbia University and has researched the botany of the Great Basin for over twenty-five years.
Reviews
"Shrubs of the Great Basin is long overdue." —Stanley W. Paher, Las Vegas Review Journal, December 20 1987
 
"A most welcome addition to the floristic works of recent years. Profusely illustrated, the book is professionally written by a plant taxonomist who has spent more than two decades of his career in this region. Mozingo brings to life these desert shrubs that have for too long been unknown by almost everyone." —W.A. Niering, CHOICE, March 1988
 
"Written for the layperson, this encyclopedic treatise covers 67 species of Great Basin shrubs with details of the life histories, origin of name, familial characteristics, evolution, adaptation to environment, economic uses, and other interesting information. It is a highly readable book for the nonscientist who wants more information than is given in the usual field guides. Although this excellent book is mainly of interest to westerners, it is of great interest to any botanical library where detailed histories and descriptions of plants in the United States are needed." —Carolyn Dodson, Science and Technology Annual Reference Review
 
"Hugh Mozingo's descriptive essays on sixty-five shrubs join the other efforts in the Max C. Fleischmann series in Great Basin Natural History as classics. I do not use this word lightly. If it were to dream of living in one place for the rest of my life with one superlative set of nature guides at my side the Fleischmann series would compel me to live in the Great Basin. To date, series editor Rick Stetter has released well-written, beautifully designed books on Great Basin geology, fishes, birds, trees, and shrubs." —Gary P. Nabhan, Journal of the Southwest, Summer 1989