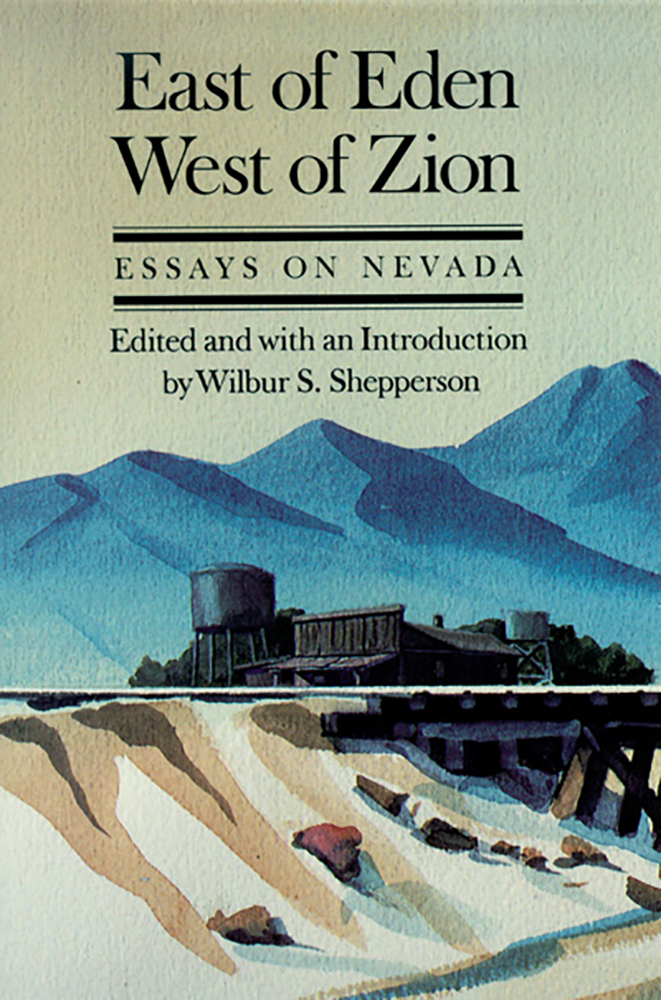 East Of Eden, West Of ZionEssays On Nevada$19.95
Editor:
Wilbur S. Shepperson
Format: Paper
Pages: 208
ISBN: 9780874171501
Published Date: 1989
A collection of essays in which a dozen historians and novelists present their impressions and concerns about "end of the century Nevada." Human expectations and illusions are seen as a backdrop for today's Nevada as a new human frontier. As an overview of Nevada society, this study deals with culture as well as economics, with tradition as well as rapid population growth. The essayists inquire whether the friction between acquisition and preservation, quick wealth and refined sensitivity, will build a more humane and enlightened society.
Author Bio
Wilbur S. Shepperson (1919-1991) was a beloved teacher, author, and administrator at the University of Nevada for some forty years. In addition to the numerous books, honors, fellowships, and awards to his credit, he also served as chairman of the history department for twenty years and held the Grace A. Griffen Chair in History from 1987-1991. He founded and edited the University of Nevada Press's Nevada Series in History and Poltical Science from 1960-1991. The series was renamed in his honor upon his passing. He served as trustee and/or board member to the Nevada Humanities Committee, the Nevada Historical Society, and the University of Nevada Press.
Reviews
"This is a little book with a lot to say about Nevada. . . . It is an intriguing potpourri of essays by twelve Nevada scholars that provides humanistic insight into the state's history and culture and presents the place in a more favorable light." —Robert W. Davenport, Pacific Historical Review, February 1990