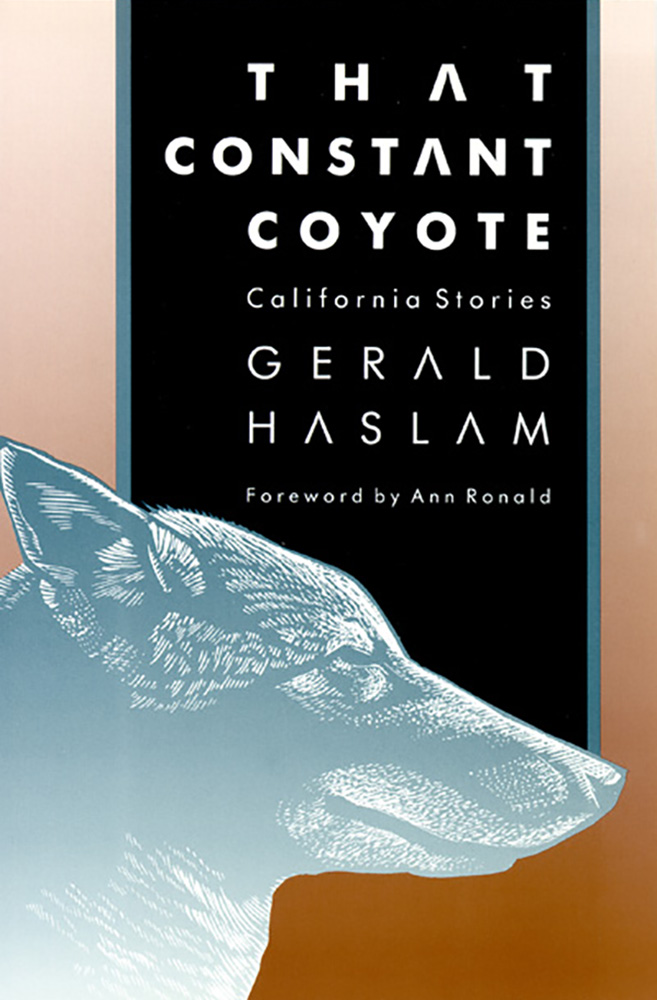 That Constant CoyoteCalifornia Stories$19.00
Author:
Gerald W. Haslam
Foreword:
Ann Ronald
Format: Paper
Pages: 224
ISBN: 9780874171617
Published Date: 1990
Haslam's stories are of the quintessential California of working people who struggle to make a living. He is their spokesperson—no matter what their color or language—because he, too, has chopped cotton under the searing sun, has toiled on drilling rigs in fog thick as oatmeal, has lived in a house where Spanish and English mingled. His writing marks a boundary between the Golden State's stereotypes and the real people who persevere in seeking the California dream.
That Constant Coyote contains twenty-five stories in all, nineteen selections previously published and six new pieces. The stories included in this anthology tell us what life is like in the regions of California and the West where drudgery characterizes each day, where menudo para desayuno or biscuits and gravy replace champagne brunch. Delve into these pages and you will quickly find a set of fascinating characters who inhabit "the other California"—a place Haslam knows well and so deftly describes. Foreword by Ann Ronald. Western Literature Series.
Author Bio
Gerald W. Haslam, the author of Straight White Male and other award-winning titles, is professor emeritus of English at Sonoma State University. He lives in Northern California.
Reviews
"Put a cowboy hat on a microphone and you have Gerald Haslam, whose short stories have recorded the landscapes, the working-class customers and, above all, the voices of Bakersfield area for two decades now. Okies, Indians, blacks and Latinos; ranchers, roughnecks and a few who got education but could never get the dust and oil and tule fog out of their blood—Haslam lets them all sound off." —Los Angeles Times Book Review
"Haslam's recent collection of short stories, That Constant Coyote, represents one of the most powerful literary ensembles I've encountered in quite some time." —Geoffrey Dunn, Santa Cruz Magazine