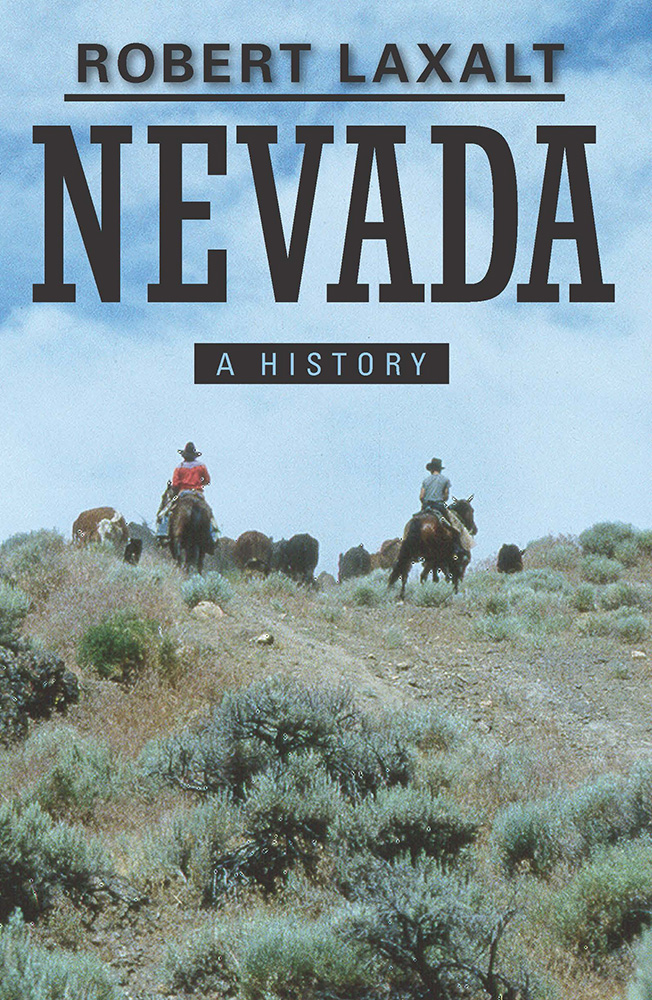 NevadaA History$19.95
Author:
Robert Laxalt
Format: Paper
Pages: 176
ISBN: 9780874171792
Published Date: 1991
An evocative portrait of the state that "didn't deserve to be" but became one anyway. First published in 1977, this edition includes a new preface that reexamines Laxalt's predictions for Nevada made almost 20 years ago and reflects on the changes that have occurred in the state: the urban plight of Las Vegas and Reno, the renewed appreciation of the land by conservationists and opportunists, and the explosive growth of tourism and gaming.
Author Bio
Robert Laxalt graduated from the University of Nevada, Reno, in 1947. Laxalt joined the staff of the university in 1954, first as director of News and Publications and later as director of the University of Nevada Press, which he founded. He was named a Reynolds Distinguished Visiting Professor and held the position of Distinguished Nevada Author Chair. He is the author of seventeen books, including the critically acclaimed Sweet Promised Land. He lived in Washoe Valley until his death in 2001.
Reviews
"Mr. Laxalt . . . has written the shortest, most poetic, and best history of Nevada you will be likely to read." —Paul Lyon
"This book is beautifully written, and it is filled with many of the most expressive unattributed quotations you have ever read. I would unreservedly recommend it to anyone who enjoys reading books and who likes to hold to the faith that somewhere in the world, or beyond, there actually is an Oz or a Shangri-la or a Never-Never Land or a Nevada." —Gilman M. Ostrander, Nevada Historical Society Quarterly, Spring 1978
"Nevada is part history, part travelogue, part pure bunkhouse bull, part mining, part cattle—in fact, everything that makes up the most unusual state in the nation. You'll love it." —Ernie Hoff, Salt Lake Tribune, October 30, 1977
"From the beginning, Laxalt sucks the reader into Nevada's past through the words and observations of Nevadans. The volume has a liberal dose of the people's language, a tool which furthers Laxalt's efforts to make Nevada live—both in its past and present." —Bill Phillips, Reno Gazette-Journal, August 7, 1977