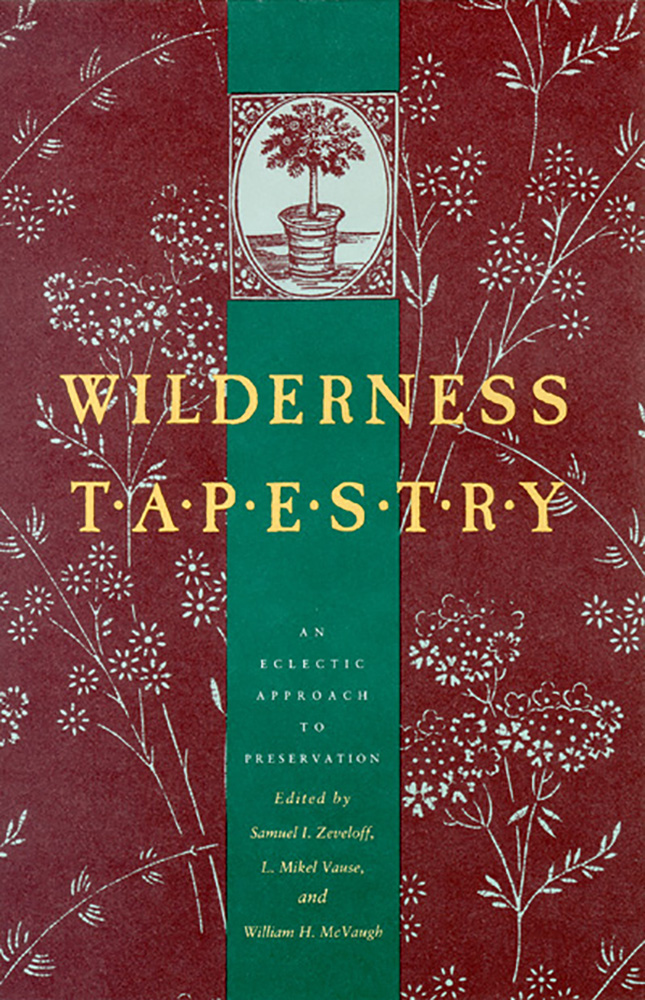 Wilderness TapestryAn Eclectic Approach To Preservation$34.95
Editor:
Vause Zeveloff
Editor:
William Mcvaugh
Editor:
Samuel Zeveloff
Format: Cloth
Pages: 320
ISBN: 9780874172003
Published Date: 1992
To further understanding of the meanings and values of wilderness, this volume explores wilderness and its significance to humans from myriad viewpoints, based on a meeting of the North American Interdisciplinary Wilderness Conference.
Author Bio
Samuel I. Zeveloff is a professor at Weber State University. He received his PhD from the University of Wyoming and has research interests in mammalian evolutionary ecology and conservation biology. His publications include works on mating system evolution, parental care, and body size patterns. He teaches evolution, conservation biology, and mammalogy.
Mikel Vause is a member of the English department at Weber State University. His academic interests include: 19th Century British and American Literature; The Literature of Mountaineering and Exploration; Western American Literature; Environmental Literature; and the works of Sir A. Conan Doyle. He has led numerous study abroad programs. Vause is the Co-Director and Founder of the National Undergraduate Literature Conference, which is attended yearly by approximately 180 student from across the United States and has hosted a number of the world's finest literary figures such as Ray Bradbury, Peter Mattheissen, Richard Ford, Carolyn Forche, Ann Beattie, and Tobias Wolff. He is a Co-Director and Founder of the North American Interdisciplinary Conference on Environment and Community which brings internationally recognized scholars and writers to the Ogden community such as David Mech, Sir Christian Bonington, William Kittredge, and Maurice Horknocker, to discuss a broad spectrum of wilderness and environmental and literary issues.
Reviews
"An outgrowth of several North American interdisciplinary wilderness conferences (held in 1989, 1990, and 1991), the book's major sections relate to the philosophy of preservation, the analysis of wilderness literature, original prose, historical and societal aspects of wilderness, innovative management approaches, and possible future directions for preservation." —Journal of Forestry, May 1993
 
What Wilderness Tapestry offers is an impressive display of unique presentations on environmental preservation. None of the worn arguments appear here." —David Bajo, The San Diego Review, April 1, 1993
 
"The general message that emerges is that wilderness is indelibly etched on our psyche and that the case for wilderness preservation can be found in the ways in which it is essential to human existence. The essays support the contention that, without wilderness, we will not reach our individual and societal potential or maintain our cultural identity. Those concerned with wilderness policy and management, as well as those interested in wilderness literature, philosophy, history, and socio-psychology, will find this work provocative and refreshing." —S. Hollenhorst, CHOICE, September 1993
 
"Focusing on literature, philosophy, poetry, and politics, this compendium of wilderness thought emerges as a complementary study to Roderick Nash's classic Wilderness and the American Mind." —Western Historical Quarterly, February 1994