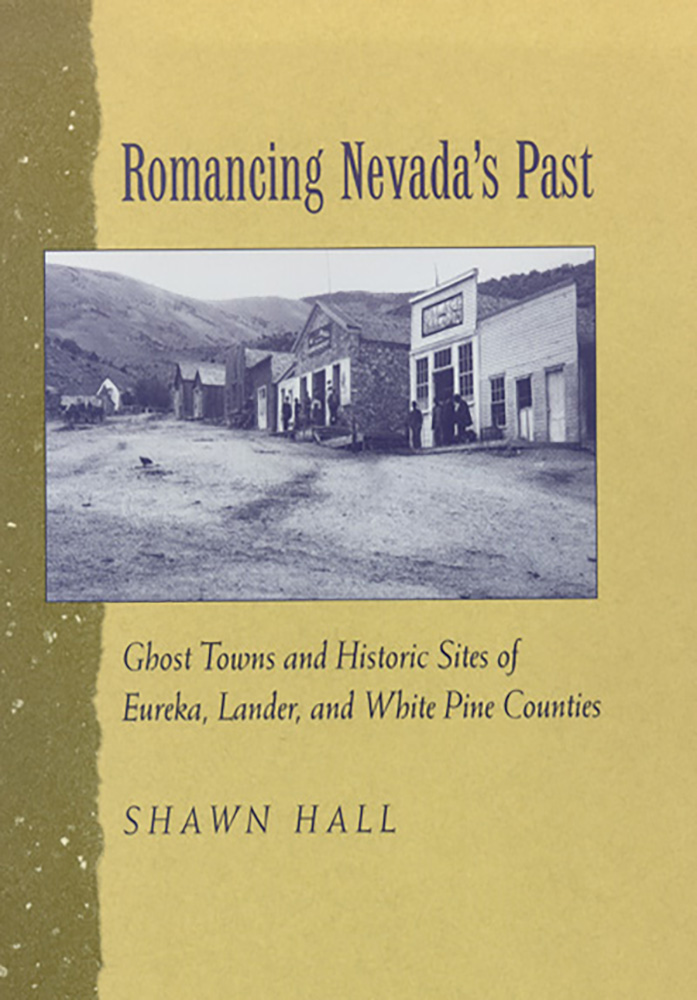 Romancing Nevada'S PastGhost Towns And Historic Sites Of Eureka, Lander, And White Pine Counties$29.95
Author:
Shawn Hall
Format: Paper
Pages: 240
ISBN: 9780874172287
Published Date: 1993
Drawing on county records, newspaper microfilm, personal interviews, and on-site investigation, Hall provides the reader with a history of 175 significant sites, rendering a treasury of interesting facts on every page. This book blends history and old photographs with an update on the present condition of each ghost town or landmark. The sites and towns are arranged alphabetically, county by county, for quick reference.
Author Bio
Shawn Hall has devoted his career to exploring and recording historic sites, ghost towns, and abandoned mining camps in each of Nevada's seventeen counties. Hall is director of the Tonopah Historic Mining Park in Nye County, Nevada.
Reviews
"What sets this fine effort apart from many of the rest is its regional specificity: it covers just three counties in eastcentral Nevada instead of an entire state or region. The result is a guide which covers more than 180 sites with directions to, and a brief historical profile of, each." —Books of the Southwest
Books of the Southwest
"Hall's handy guide to the ghost towns and mining camps of Eureka, Lander, and White Pine counties is superior to many others currently available. His exuberance and fascination with Nevada's glorious mining past is infectious." —Phillip I. Earl, Nevada Historical Society
Nevada Historical Society
"Hall presents a vast about of detail in an accessible, informative, and entertaining manner. The selection and quantity of photographs will add much to the historical value and popularity of this book." —Harold E. Klieforth, Desert Research Institute
Desert Research Institute