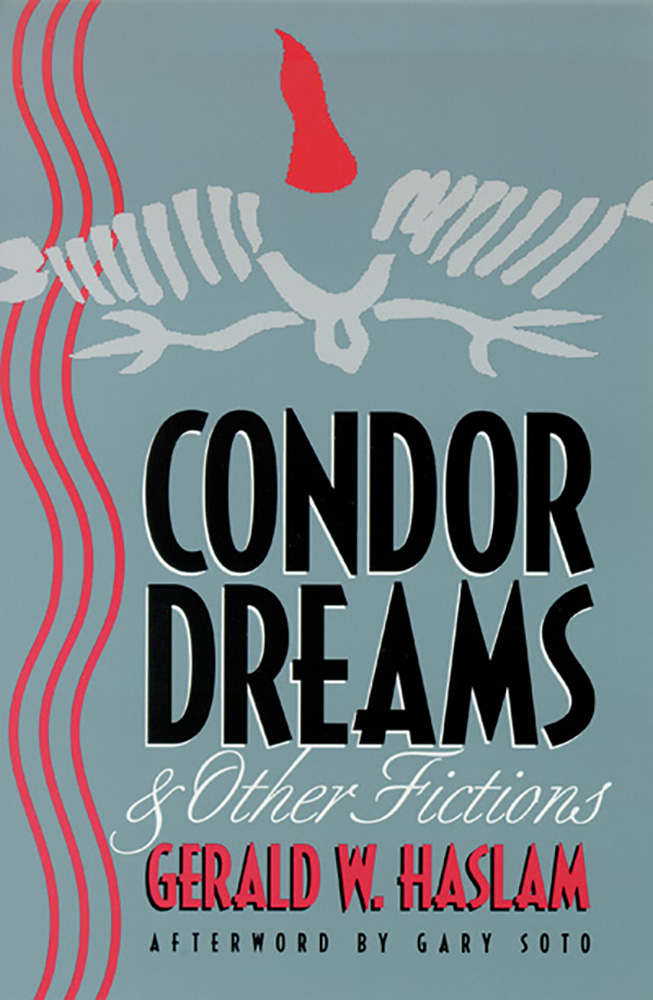 Condor Dreams And Other Fictions$17.00
Author:
Gerald W. Haslam
Afterword:
Gary Soto
Format: Paper
Pages: 216
ISBN: 9780874172324
Published Date: 1994
Haslam explores the rural areas and small towns of his native region—California's Great Central Valley—in this collection of twenty-five short stories. The stories are filled with a principally masculine cast that is as culturally diverse as the West gets: a Chinese laborer, a Portugese farmer, a Vietnamese schoolboy, a black cowboy, and an Armenian poet, just to name a few. These pieces range from traditional stories to vignettes to sketches and talks as Haslam seeks literary structures that powerfully project his characters and their experiences. The author's triumph in these stories is that, by making us care about his characters and their habitats, he allows us to care more about ourselves and our land.
Author Bio
Gerald W. Haslam, the author of Straight White Male and other award-winning titles, is professor emeritus of English at Sonoma State University. He lives in Northern California.
Reviews
"This collection of 25 short stories highlights the ethnic diversity of California's Great Central Valley. Haslam portrays Hispanics, Armenians, Italians, and Native Americans as well as priests, unemployed Vietnam vets, and impoverished farmers. The characters are nearly all poor, nearly all undereducated, and nearly all male—though not all stereotypical. Haslam, who has published several other collections of short stories, from Okies (1973) to That Constant Coyote (1990), has a gritty yet reflective appreciation for the land and for its often zany inhabitants." —Mary Margaret Benson, Linfield College Library, Library Journal
"I don't know what I love best about Gerald Haslam's writing: the validation of his own turf, his marvelous sense of history and metaphor, or his zany and poignant characters. All these come together in Condor Dreams . . ." —Julie Robertson, Western American Literature
"The stories in Condor Dreams are told with such attention to individual distinctions of dialect, education, and culture that the stories feel like they are told from the characters themselves, as though Haslam has compiled oral narratives for an anthology. His talent for language and for weaving these stories together allows Condor Dreams to come across as a unified work, a patchwork quilt of the American landscape." —Brad Lucas, Southwestern American Literature, Spring 1995