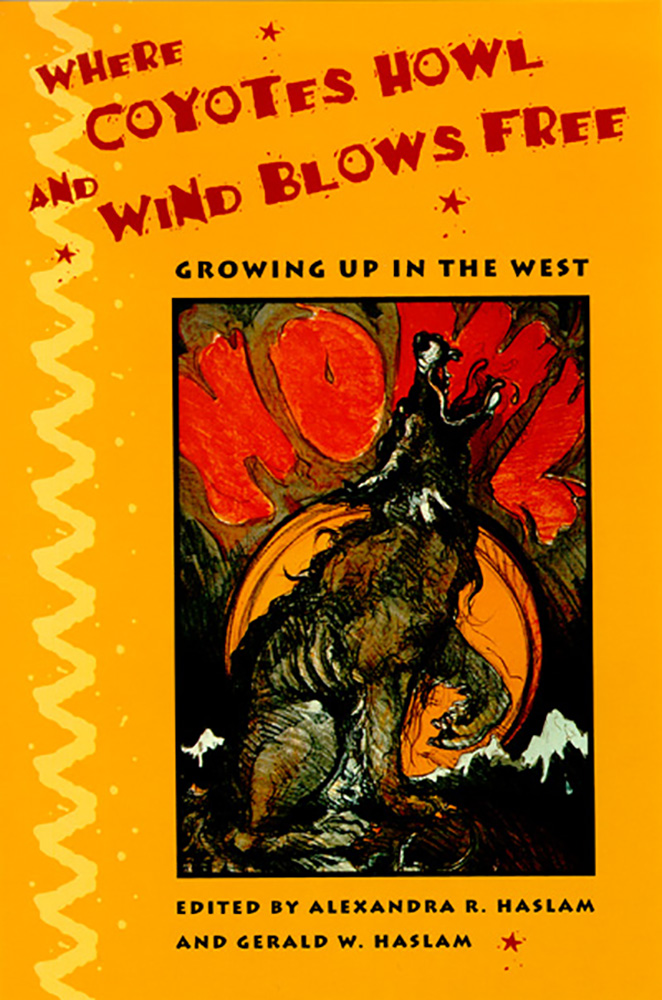 Where Coyotes Howl and Wind Blows FreeGrowing Up in the West$20.00
Editor:
Alexandra R. Haslam
Editor:
Gerald W. Haslam
Format: Cloth
Pages: 224
ISBN: 9780874172553
Published Date: 1995
In this collection of coming-of-age stories, the editors carefully balance gender and ethnicity to provide readers with the first anthology to truly reflect the heterogeneity of the West. Thirty-five rich selections from 32 writers represent a wide variety of ethnic groups—their experiences and stories are told in this volume. Even within the eleven states generally considered to comprise the West, there is great diversity—diversity of culture, locale, race, experience, and attitude. All of these aspects and more are reflected in the traditional myths and legends, bittersweet stories, and humorous points of view encompassed in this book.
Author Bio
Alexandra R.Haslam received her BA from San Francisco State University. Where Coyotes Howl and Wind Blows Free is the first book-length collaboration with her father, Gerald W. Haslam.

Gerald W. Haslam, the author of Straight White Male and other award-winning titles, is professor emeritus of English at Sonoma State University. He lives in Northern California.
Reviews
Taken together, the essays and stories of Where Coyotes Howl and Wind Blows Free create one of the best portraits of western life ever published." —John Nizalowski, Telluride Times-Journal, February 1996