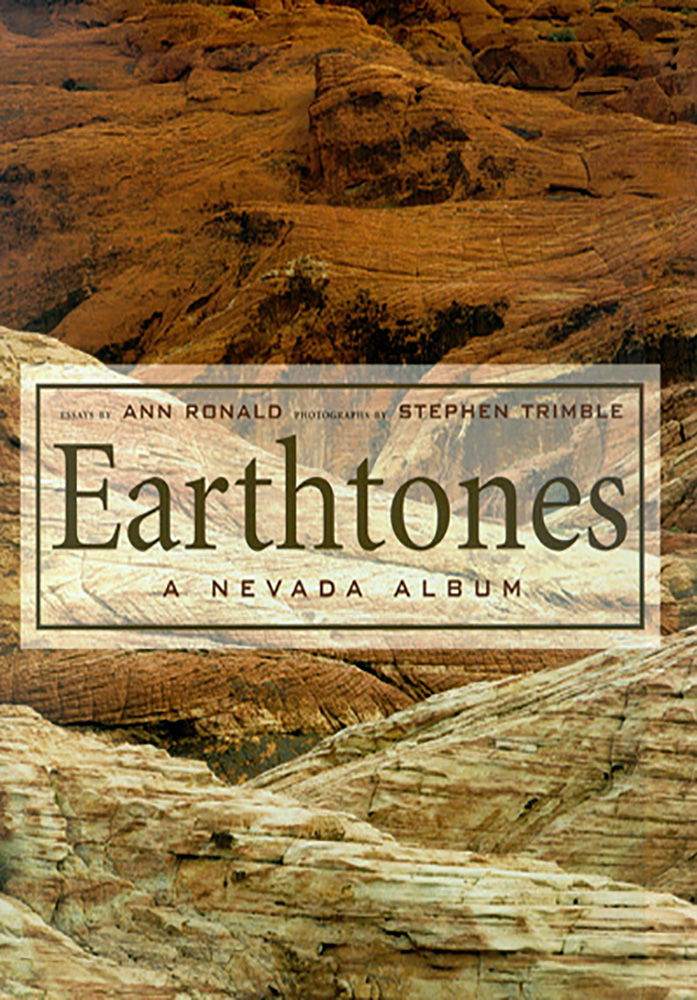 EarthtonesA Nevada Album$39.95
Author:
Ann Ronald
Author:
Stephen Trimble
Format: Cloth
Pages: 136
ISBN: 9780874172706
Published Date: 1995
Too many visitors to the Silver State never see Ann Ronald and Stephen Trimble's Nevada: teal sky and a sea of purple sage, mountain mahogany and a crimson mass of claret cup cactus, a dust-blown sunset of vermilion, orange, and gold. More colorful than a neon display on Las Vegas Boulevard, Nevada is one vast landscape of tint and shadow and aesthetic dimension. Earthtones is the perfect gift book for residents and visitors of the Silver State. Trimble, the photographer, and Ronald, the storyteller, have collaborated on this spectacular volume to share their visions of an astonishing place that suffers from mistaken stereotypes; colorful photos and colorful essays guide readers through the challenging but magnificent Nevada landscape.
Author Bio
Ann Ronald is a hiker, wilderness advocate, creative writer, and literary critic who has been writing about the West for more than thirty years. Inducted into the Nevada Writers Hall of Fame in 2006, Ronald was named Foundation Professor of English at the University of Nevada, Reno, and has written extensively about the American West and western American literature.

Stephen Trimble was born in Denver, his family's base for roaming the West with his geologist father. After a liberal arts education at Colorado College, he worked as a park ranger in Colorado and Utah, earned a master's degree in ecology at the University of Arizona, served as director of the Museum of Northern Arizona Press, and for five years lived near Santa Fe, New Mexico. He has been a full-time free-lance writer and photographer since 1981.
Reviews
"Stephen Trimble's photographs range from the subtle to the spectacular."—Western American Literature
 
"Earthtones is a wonderful introduction to the mystical, vastly misunderstood, and hidden Silver State." —Small Press
"Seldom does the collaboration between writer and photographer produce results of such beauty and hope." —Southwest Book Reviews