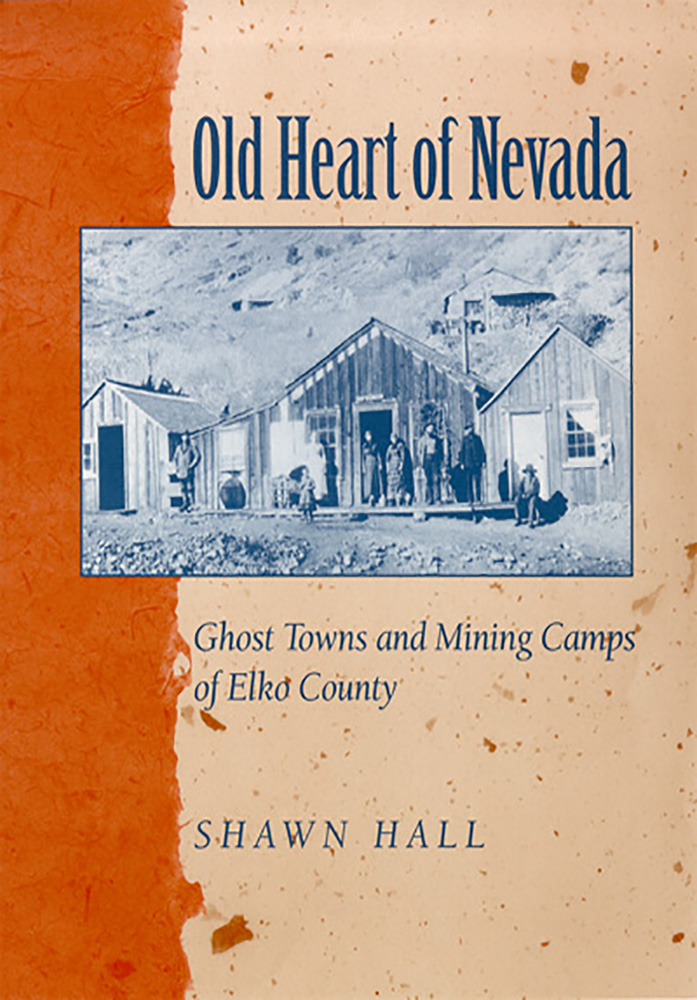 Old Heart Of NevadaGhost Towns And Mining Camps Of Elko County$29.95
Author:
Shawn Hall
Format: Paper
Pages: 320
ISBN: 9780874172959
Published Date: 1998
Elko County, in the old heart of Nevada, is rich in historic sites, many of them hitherto uncharted and some verging on disappearing. For the first time, historian Shawn Hall identifies and locates the ghost towns and old mining camps of Elko County and recounts their colorful histories. Following a guidebook format, Hall divides the county into five easily accessible regions, then lists the historic sites within each region and provides directions to reach them. He offers a brief history of each site as well as a description of its extant structures and their present condition. The result is a lively compilation of local history and mining and ranching lore that records the dramatic past of Nevada's northeast corner, its pioneers and prospectors, its towns and mines, its outlaws, ranchers, merchants, mining concerns, and civic leaders. The book offers never-before available information about the old heart of Nevada and the people who settled there. It will be of enduring value to tourists and weekend explorers, historic preservationists, and all those interested in the history and artifacts of this region.
Author Bio
Shawn Hall has devoted his career to exploring and recording historic sites, ghost towns, and abandoned mining camps in each of Nevada's seventeen counties. Hall is director of the Tonopah Historic Mining Park in Nye County, Nevada.
Reviews
"Old Heart of Nevada will be invaluable to those interested in the history of Elko County . . ." —Eric Clements, Journal of the West, January 2000
 
"Among other topics, the author discusses name origins, postal evolution, educational history, the telegraph and telephone, significance in the history of American Indians, social life, law enforcement, newspapers, and fire and flood history. Such railroad communities as Cobre, Deeth, Tobar and Montello also find a place in the narrative, as do supply centers that served the cattle trade and the sheep business. Pioneer families and matters of ethnicity will interest many readers. Those seeking a sense of what pioneer life was all about will find no better source." —Phillip I. Earl, Las Vegas Sun, November 8, 1998