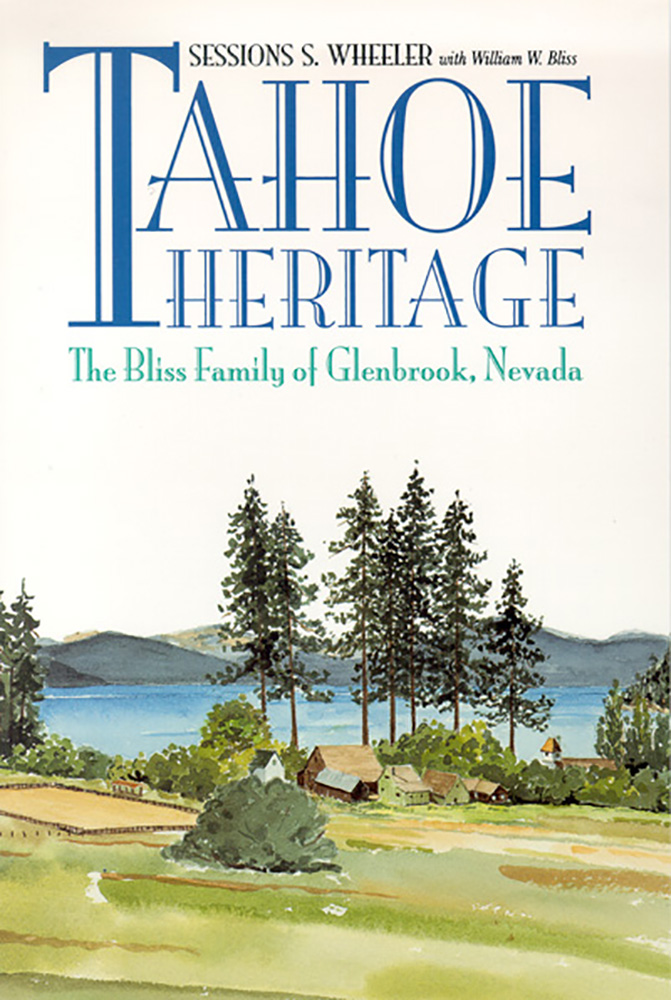 Tahoe HeritageThe Bliss Family Of Glenbrook, Nevada$19.95
Author:
Sessions S Wheeler
Author:
William W. Bliss
Format: Paper
Pages: 176
ISBN: 9780874172997
Published Date: 1997
Tahoe Heritage is a lively chronicle of four generations of the pioneering Bliss family, beginning with Duane L. Bliss, a visionary who built an impressive lumbering business and later the renowned Glenbrook Inn. The inn was completed in 1907 and quickly became a destination for the elite of San Francisco. The hotel register contains the names of national figures who loved and frequented Glenbrook: Ulysses Grant, Joaquin Miller, Thomas Edison, Henry Ford, Clark Gable, and Rita Hayworth, to name a few. The Bliss family closed the inn in 1976. Anyone who has visited the Tahoe area, now a very different place from the idyllic days of Bliss family management, will enjoy this account of its growth and the remarkable family which brought it about.
Author Bio
Sessions "Buck" Wheeler (1911-1998) received his B.S. and M.S. degrees from the University of Nevada, Reno. He served as the first Director of the Nevada State Fish and Game Commission from 1947-50. As a writer, teacher and biologist, he received many awards and spent his life recording what he knew about his beloved Nevada.
A descendant of the pioneer family that first developed the community of Glenbrook at Lake Tahoe, Bill Bliss was the fourth-generation innkeeper at the Glenbrook Inn until it closed in 1976. He has become known in the last 15 years for his highly sought-after watercolors of Northern Nevada's rapidly vanishing historic buildings.
Reviews
"In Tahoe Heritage we have a history of Glenbrook from its earliest days in the 1860s to its closing in 1976. Even more importantly, we have a chronicle of a remarkable family of larger-than-life figures with their roots sunk deep into living western history." —Robert Laxalt