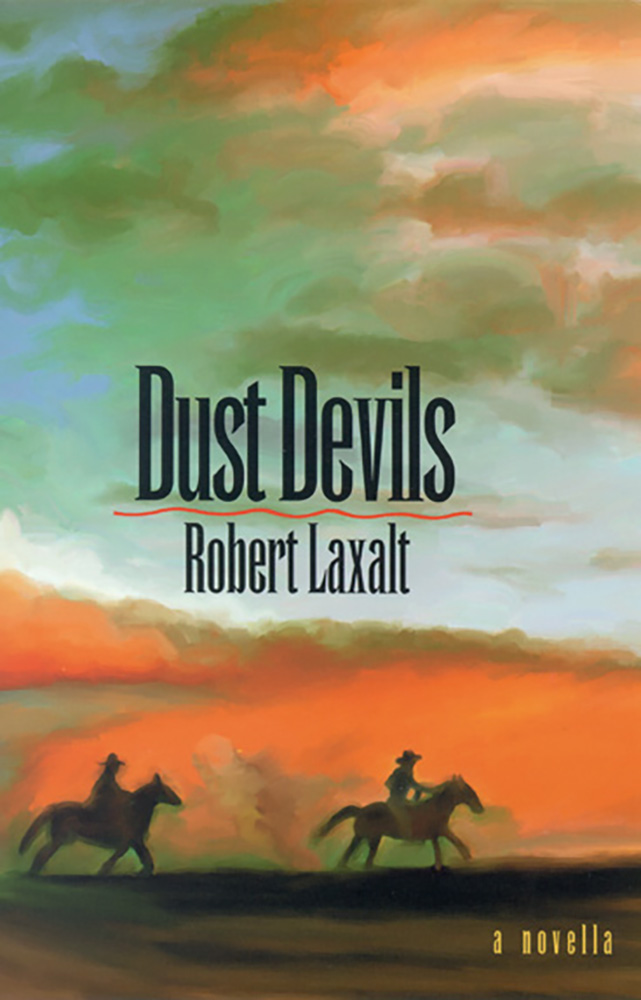 Dust DevilsA Novella$16.00
Author:
Robert Laxalt
Format: Paper
Pages: 112
ISBN: 9780874173000
Published Date: 1997
An action-packed story set during the violent and conflict-ridden days of the early 20th century, Dust Devils takes place in the rugged mountains and deserts of Eastern California and Northern Nevada. Ira Hamilton, the teenage son of rugged Indian-hating rancher John D. Hamilton, wins the bronc-riding competition at a local rodeo and comes away with a special prize: a beautiful Arabian colt. But the horse is soon stolen by Hawkeye, a notorious local rustler. Accompanied by Cricket, a young Paiute who has been his closest companion since infancy, Ira vows to retrieve his prize. On the way, Ira must find the courage to overcome the challenges of nature and outlaw, and to love the woman of his choice. This vivid tale will thrill readers with its authentic depiction of Nevada's lonely back country, its hardy ranchers, and its native peoples. Ira Hamilton's adventure shows us the last days of the Old West, when cowboys, sheepmen, and Indians still struggled to survive and overcome their long-standing animosities, and violent men rode boldly and unhindered across the harsh landscape.
Author Bio
Robert Laxalt graduated from the University of Nevada, Reno in 1947. Laxalt joined the staff of the university in 1954, first as director of News and Publications and later as director of the University of Nevada Press, which he founded. He was named a Reynolds Distinguished Visiting Professor and held the position of Distinguished Nevada Author Chair. He is the author of seventeen books, including the critically acclaimed Sweet Promised Land. He lived in Washoe Valley until his death in 2001.
Reviews
"A superbly written coming-of-age tale set against the backdrop of a frontier—and its people—in transition." —Booklist
 
"A tight little story, and superbly American as well." -—Kirkus Reviews
Dust Devils was chosen as one of the New York Public Library's 1998 Books for the Teen Age and selected by the ALA as one of the 71 Best Books for Young Adults for 1999.