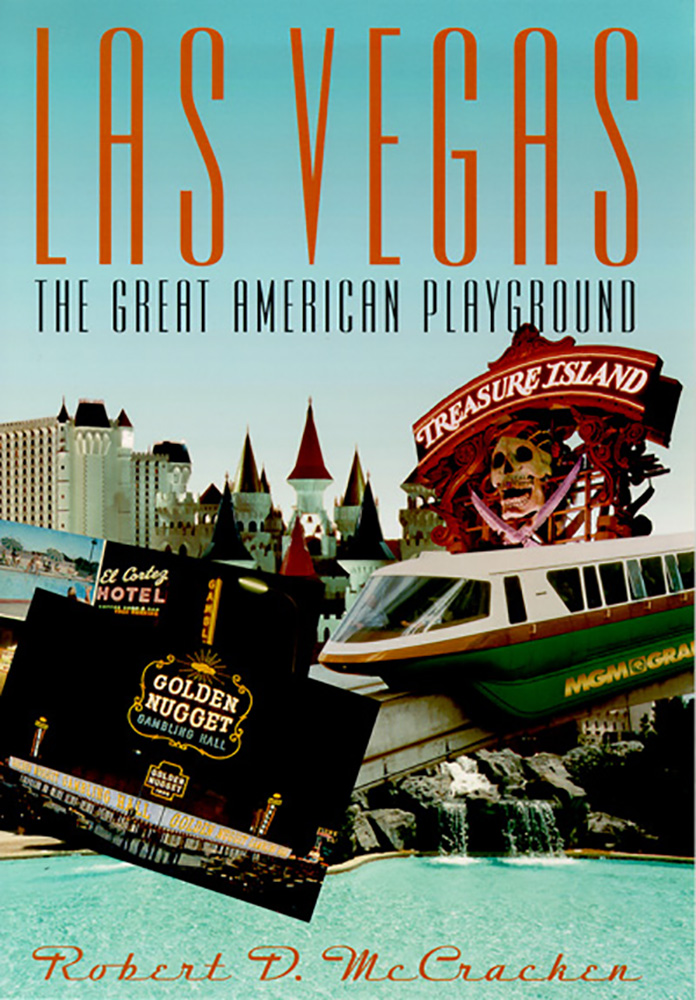 Las VegasThe Great American Playground$16.95
Author:
Robert D. Mccracken
Format: Paper
Pages: 160
ISBN: 9780874173017
Published Date: 1996
This expanded edition is the perfect book for the southern Nevada-bound traveler or the armchair adventurer. The very name of the city conjures a collection of images: fun, excitement, escape . . . or, more concretely, mega-sized hotels and casinos, spectacular showrooms, theme parks, and marquees as large as office buildings lit with the names of the biggest stars.
Las Vegas: The Great American Playground, illustrated with many fine historical photographs, traces the city's history from its first Native American occupants more than 10,000 years ago to its present status as a premier tourist destination. It is the story of a group of colorful, enterprising individuals who made the desert bloom with undreamed-of possibilities.
Author Bio
Robert McCracken received his PhD in cultural anthropology at the University of Colorado and has taught at Colorado Women's College, CSU Long Beach, and UCLA. McCracken lives in Las Vegas, Nevada.
Reviews