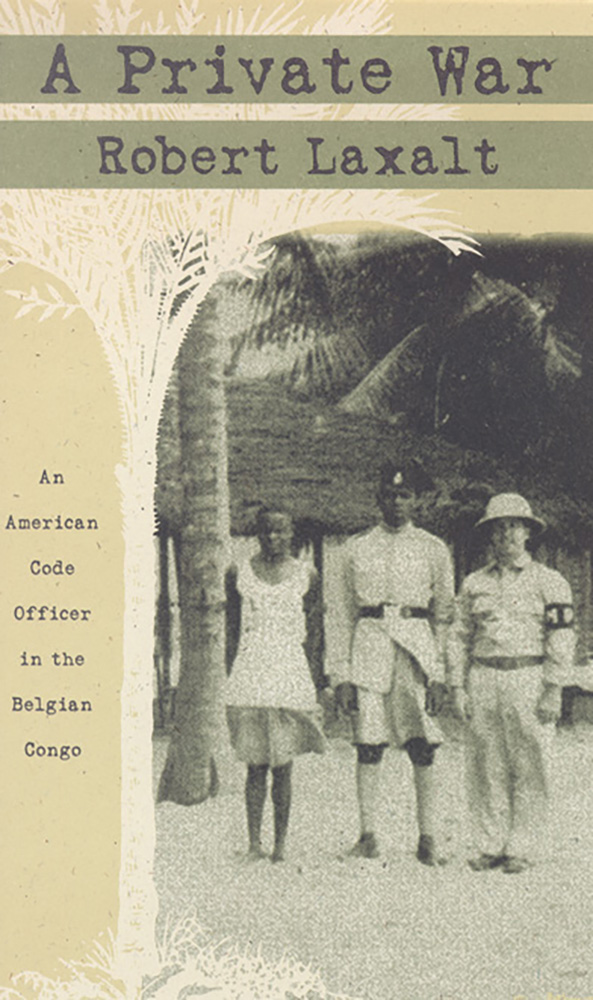 A Private WarAn American Code Officer in the Belgian Congo$14.00
Author:
Robert Laxalt
Format: Paper
Pages: 120
ISBN: 9780874173246
Published Date: 1998
In this vivid memoir, Laxalt recalls his service during WWII as a code officer in the Belgian Congo. In this remote jungle outpost, a secret war was being fought for control of the world's future. Deep in the Congo lay a mine that produced a little-known substance called uranium, and for reasons no one then understood, the Allies and the Germans were struggling ferociously to control this mine and its ore. The cloth edition is a limited numbered, signed edition.
Author Bio
Robert Laxalt grew up in Carson City, Nevada. He attended Santa Clara University in California and later graduated from the University of Nevada, Reno. He joined the staff of the University of Nevada in 1954, serving first as director of News and Publications and later as director of the University of Nevada Press, which he founded. He was named a Reynolds Distinguished Visiting Professor and was the first occupant of the Distinguished Nevada Author Chair. The author of seventeen books and many national magazine articles, his work has received international critical acclaim. He lived in Washoe Valley until his death in 2001.
Reviews
"Laxalt's memoir is a compelling account of one of the war's least-known but important theaters—the disease-ridden jungles of Equatorial Africa." —Cryptologia
 
"The lean, carefully crafted 103-page book by acclaimed author Laxalt takes the reader into the heart of darkest Africa in 1944. Young Laxalt, on the run from his conflicting feelings [toward his country], is tossed into the middle of diplomatic intrigue in Equatorial Africa during World War II's waning months, as agents of the Allies and Axis vie for uranium with which to build a secret bomb. Laxalt's prose, as always, is clear, athletic and enjoyable . . . Laxalt presents a vivid picture of a young man at a crossroads, where ultimate reward is found not in the netherworld of clandestine diplomatic machinations, but in the knowledge that familiarity and family are the things this preeminent Nevada writer holds nearest and dearest to his heart." —Silver & Blue