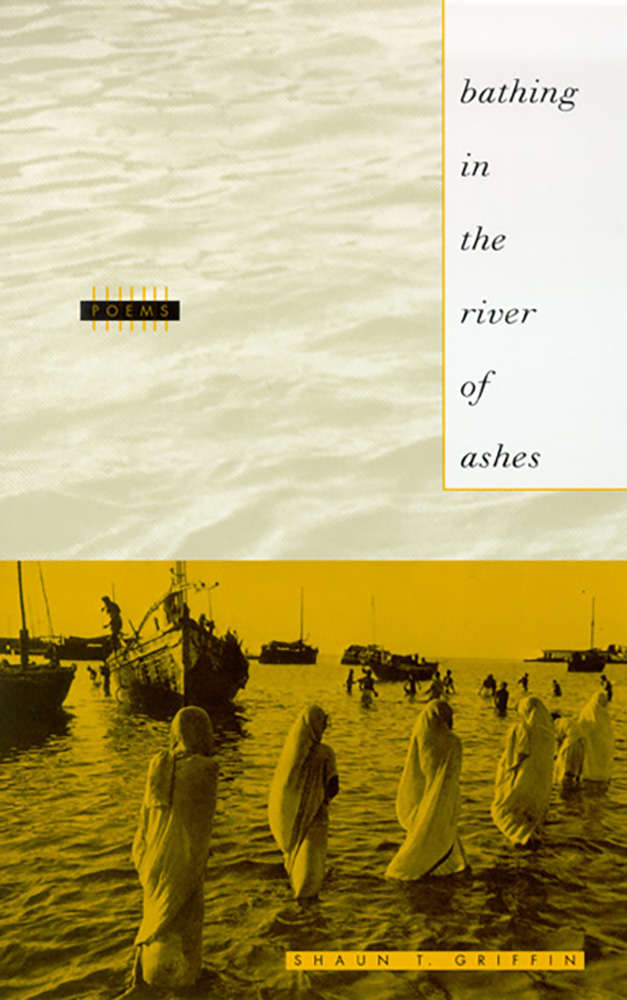 Bathing In The River Of AshesPoems$12.00
Author:
Shaun T. Griffin
Format: Paper
Pages: 72
ISBN: 9780874173314
Published Date: 1999
Shaun Griffin is a poet of impassioned engagement—in the common joys and suffering of the human experience, in the natural world, in the complexity of language and the poet's craft. Whether considering Somalia, Latin America, the Las Vegas Strip or Nevada's drab mining towns and prisons, he speaks with compassion. Griffin's compelling poems are rich in humor, sympathy, and images of power and beauty—desert magpies circling a dead comrade "with the last dry speech of family"; a newly released prisoner returning to freedom who "breathed sky and bore no sadness." And in the title poem, an evocation of the turbulent life of the great Ganges River, he leaves us with an image of "Women, thinned with pride," who "Walk / the streets that empty to homes . . . laughing, / with children in a wrinkle of quiet feet."
Author Bio
Shaun Griffin is the co-founder and director of Community Chest, a non-profit agency serving children and families in northwestern Nevada since 1991, and the former founding director of the state's homeless education office. Shaun has spent a lifetime trying to build bridges where there were none for all members of the human community. During the mid-80s he worked in Stanford University's foremost community outreach program, starting several disability initiatives on that campus. He later founded a minority youth outreach program for four universities in the San Francisco Bay Area. In 2004, he received the Mike O'Callaghan Humanitarian Award, named after the former Nevada Governor.
His last book of poems was Bathing in the River of Ashes, published by the University of Nevada Press in 1999. Death to Silence (translations from the Chilean poet, Emma Sepúlveda) was released by Arte Público Press in 1997. In 1995 he received the Governor's Award for Excellence in the Arts. For many years he has taught a poetry workshop at Northern Nevada Correctional Center and published an annual journal of their work, Razor Wire. He regularly contributes poetry, essays, and translations to literary journals in the West, and was editor-at-large at Calapooya and contributing editor at Weber Studies. He is finishing a memoir about a long journey with his family from Tokyo to Patagonia— The House of a Thousand Arms.
He has lived in Nevada since 1978— except for the four years when his wife was in graduate school in the Bay Area. He and his family live in Virginia City, at the western-most edge of the Great Basin.
Reviews
"The second full-length volume by this Nevada-based poet, who edited anthologies of regional literature, is itself part of the publisher's Western Literature Series, and rightly so, since Griffin derives much of his inspiration from the landscape and people who live on the new western prairie where there are few wild things left. Solemn and mournful, Griffin's plain verse bemoans the neon lights of Vegas, the porcine tourists, and laments the closed mines, the decline in agriculture, and the diminishing wilderness." —Kirkus Reviews
"Griffin often presents a Nevada that seems to fade away the closer you get to it, like one of those mid-road mirages at the top of the next hill that just isn't there when you reach it." —Martin Naparsteck, Salt Lake City Tribune, May 16, 1999