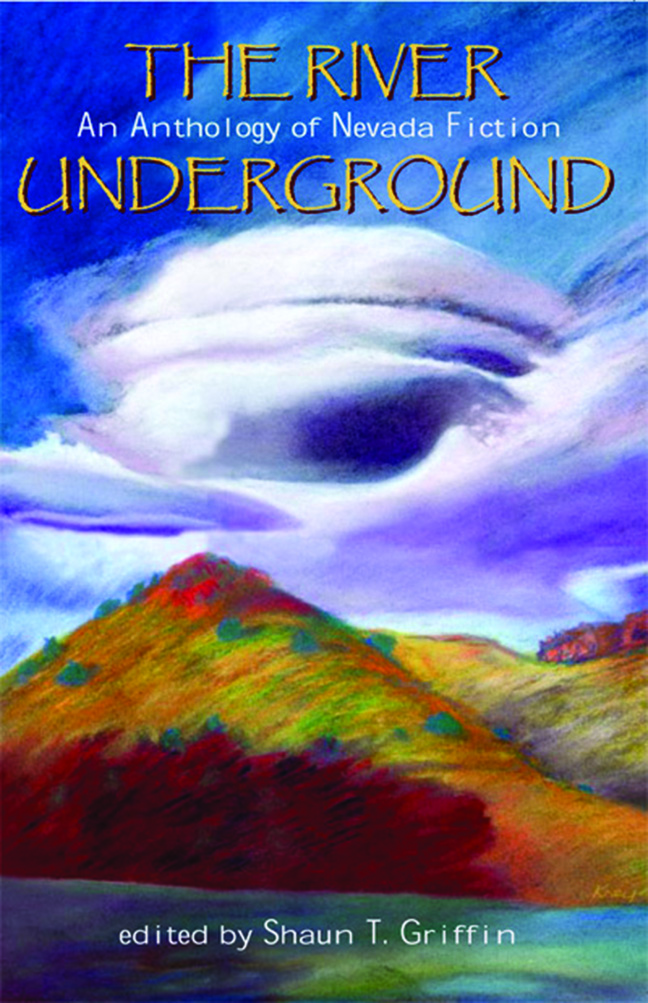 River UndergroundAn Anthologyof Nevada Fiction$22.00
Editor:
Shaun T. Griffin
Format: Paper
Pages: 376
ISBN: 9780874173642
Published Date: 2001
Few readers outside Nevada are aware of the richness and diversity of the state's literary community, or of the number of nationally respected writers who make the state their home and often the subject matter of their work. Editor Shaun Griffin, in this compelling anthology of contemporary fiction from Nevada, makes a convincing case that the state's wealth runs to far more than glitz and minerals.
Here we find a delightful and long-forgotten story by the doyen of Nevada writers, Robert Laxalt; a moving story by Adrian C. Louis, a Native American from Lovelock who has found national acclaim for his powerful fiction and poetry about reservation life; and excerpts from work by best-selling writers Teresa Jordan, Steven Nightingale, Douglas Unger, and Richard Wiley.
Settings range from rural Nevada to rural post-revolutionary China, from the glitz of Las Vegas to a Basque immigrant household in Carson City, from the hills of Appalachia to the Pacific during World War II. Characters include a pair of Mormon teenagers trying to escape the moral rigors of their faith, a fugitive Shoshone Indian trying to preserve the ways of his ancestors against the pressures of history, an immigrant family in Las Vegas coping with the father's final illness, a trio of escaped prisoners bent on revenge, and an aging African American jazz musician. There is work by writers whose names are known to readers of fine fiction everywhere and work by talented newcomers.
Editor Griffin has provided for each selection a brief biographical sketch of the author and some comments on the qualities of the piece that prompted its inclusion in the anthology. As a collection of fiction, this is exciting reading—provocative, often moving, sometimes startling in its brilliance. It demonstrates unequivocally that writing, and writers, are flourishing in Nevada, and that the state's literary community is remarkably abundant in talent, creativity, and the range of its voices and concerns.
Author Bio
Shaun Griffin is the co-founder and director of Community Chest, a non-profit agency serving children and families in northwestern Nevada since 1991, and the former founding director of the state's homeless education office. In 2004, he received the Mike O'Callaghan Humanitarian Award, named after the former Nevada Governor. In 1995 he received the Governor's Award for Excellence in the Arts. He regularly contributes poetry, essays, and translations to literary journals in the West. He and his family live in Virginia City, at the western-most edge of the Great Basin.
Reviews
"While the anthology comes out of Nevada and is written by those who live or have lived in Nevada, it is as broad as America. The work is sophisticated, varied, and moving. Griffin has chosen an outstanding group of writers to represent the state, but their work is universal." —Richard Shelton, author of The Last Person to Hear Your Voice