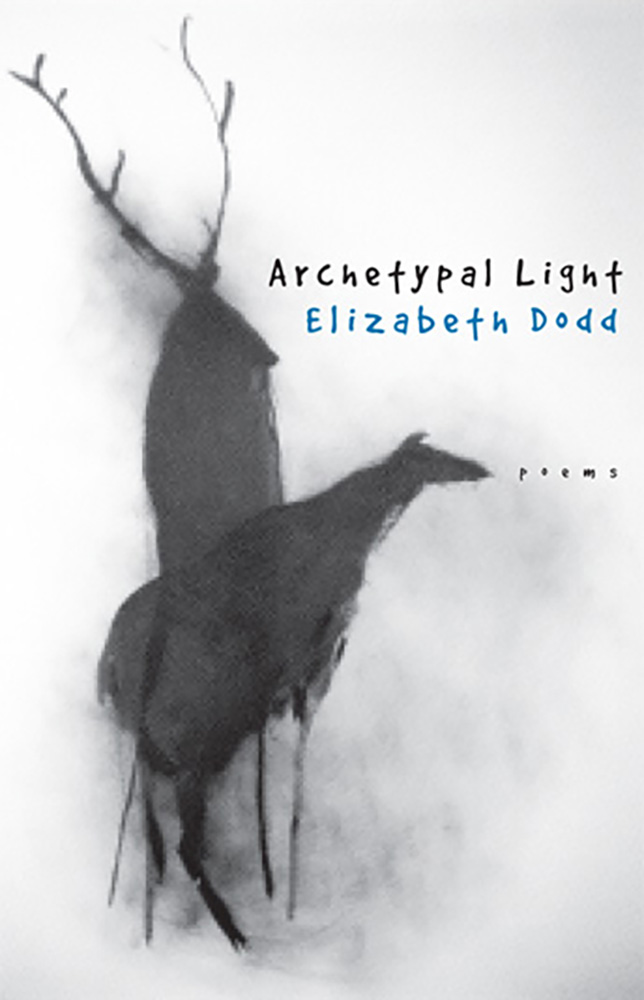 Archetypal LightPoems$12.00
Author:
Elizabeth Dodd
Format: Paper
Pages: 88
ISBN: 9780874173659
Published Date: 2001
Poet Elizabeth Dodd's world stretches from the lightless cave home of the eyeless, transparent fish known as a blindcat to the imagination of painter Georgia O'Keeffe. In this brilliantly crafted collection, Dodd reveals her mastery of the medium—her closely observed images, compelling metaphors, and deep understanding of and sympathy for the natural world; the rhythms of geologic time; and the seasons of the living year. Dodd possesses the rare gift that links the vagaries of the human experience with the mysterious truths of universal life, the vastness of the night sky with the equally vast potentials of the human heart.
Author Bio
Elizabeth Dodd is a distinguished professor at Kansas State University, where she teaches creative writing and literature.
Reviews
"Dodd is at her best when considering the interplay of presence and absence in the nature that surrounds us every day and somehow pulses in our being, is our being, whether we pay attention or not." —ISLE
"These poems are celebrations of the natural world, clear-eyed and musical and fine; and not a one-note song, for the human is the harmony as well as the eyes and ears. . . . These poems are lyrical, factual, beautiful." —Betty Adcock, author of Slantwise and Walking Out: Poems
"This work has it all: lyrical meditations, dramatic monologues, histories, personal poems, love poems, elegies, deep imagery, and more. Overall, it is an impressive book in its intelligence, its skill and its heart." —Scott Minar, Ohioana Quarterly