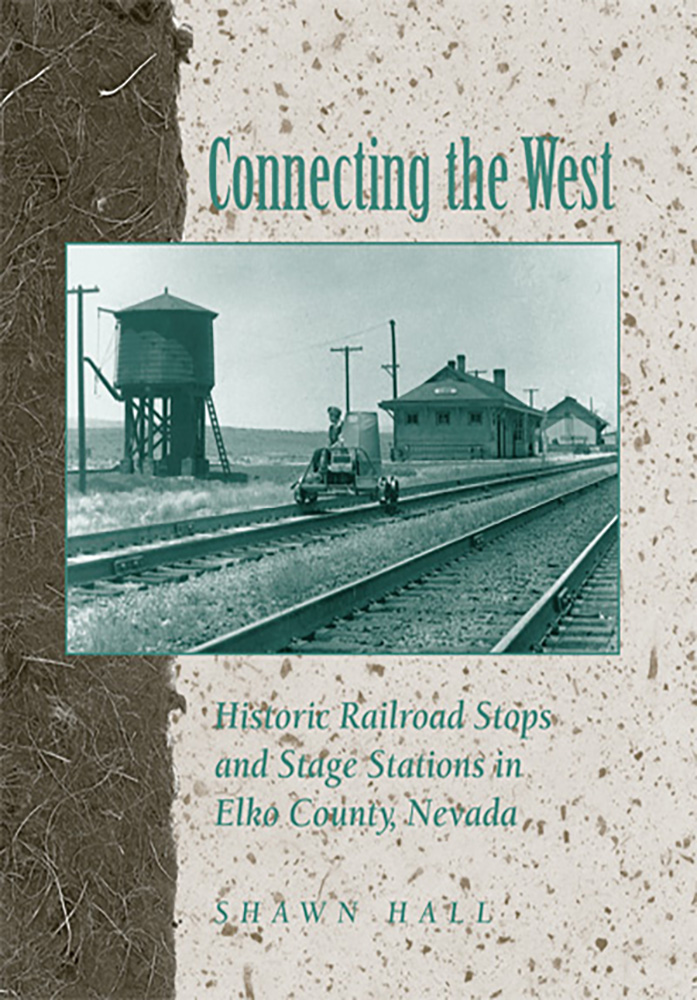 Connecting The WestHistoric Railroad Stops And Stage Stations In Elko County, Nevada$29.95
Author:
Shawn Hall
Format: Paper
Pages: 232
ISBN: 9780874174991
Published Date: 2002
Shawn Hall's immensely popular guidebooks to Nevada ghost towns have become essential resources for backcountry explorers and scholars alike. Now Hall returns to Elko County to survey the county's railroad and stage stations, as well as other sites not included in his earlier survey of this colorful section of the state. As in his earlier volumes, Hall includes a history of each site he lists, along with period and contemporary photographs, directions for locating the sites, and an assessment of their present condition. His historical accounts, based on a wide range of primary and secondary sources, are both scholarly and engaging, rich in anecdotes and personalities, and in the fascinating minutia of history often ignored by more academic writers. Shawn Hall's dedication to documenting Nevada's thousands of historic sites has enriched our knowledge of the state's relatively brief but very eventful past. Connecting the West is a worthy addition to Hall's remarkable efforts to preserve the state's history.
Author Bio
Shawn Hall has devoted his career to exploring and recording historic sites, ghost towns, and abandoned mining camps in each of Nevada's seventeen counties. Hall is director of the Tonopah Historic Mining Park in Nye County, Nevada.
Reviews
"Shawn Hall does a remarkable job of not only bringing the middle of nowhere back to vibrant life but also, with the aid of beautifully reproduced black-and-white historical photographs, sharing its subtle fascination." –Richard Harris, Southwest BookViews, Fall 2002

 
"Forgotten historic sites, pioneer settlements, and railroad stops shake off the dust of northeastern Nevada and welcome travelers again in Connecting the West." –Encore, August 2002

 
"When it comes to researching and writing about Nevada history, Shawn Hall is indefatigable." –Richard Moreno, Nevada Appeal, October 20, 2002