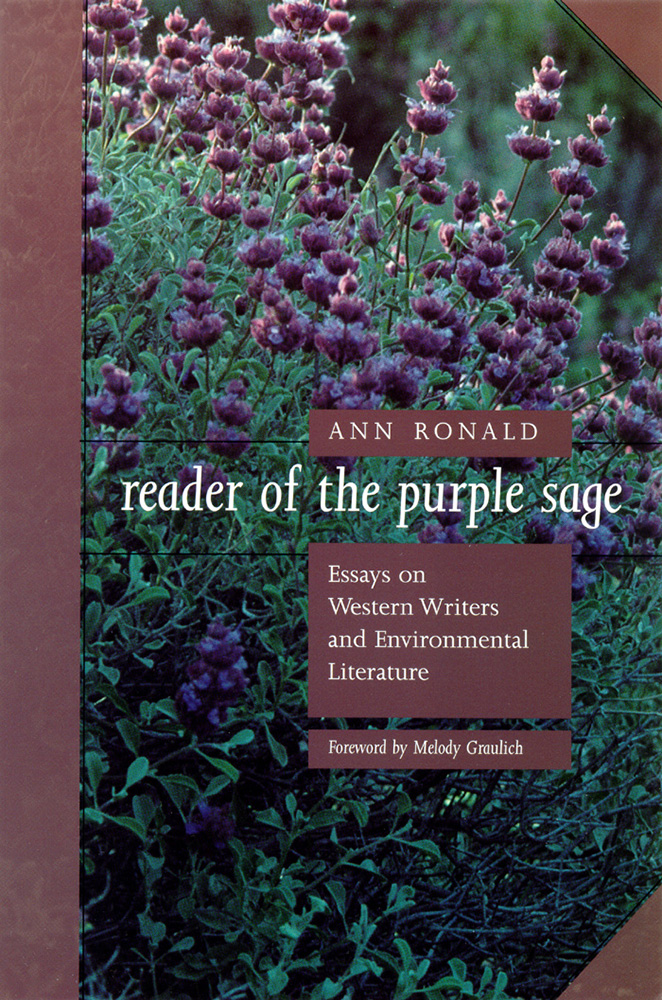 Reader Of The Purple SageEssays On Western Writers And Environmental Literature$21.95
Author:
Ann Ronald
Format: Paper
Pages: 272
ISBN: 9780874175240
Published Date: 2003
Literary scholar Ann Ronald gathers her most notable published essays about Nevada, environmental writing, and Western American literature in one volume. These essays reflect Ronald's wide-ranging interests. Here are deeply informed, critical essays on writers as diverse as Zane Gray, Edward Abbey, Wallace Stegner, and Terry Tempest Williams, as well as the Tonopah Ladies—a group of literary women who found their voices in the unlikely setting of a mining boomtown—and on such varied topics as the image of Reno in nineteenth- and twentieth-century fiction. Included are several recent essays in which Ronald thoughtfully discusses the burgeoning field of environmental writing, some of its principal themes and concerns, and its best-known practitioners.
Author Bio
Ann Ronald is a hiker, wilderness advocate, creative writer, and literary critic who has been writing about the West for more than thirty years. Inducted into the Nevada Writers Hall of Fame in 2006, Ronald was named Foundation Professor of English at the University of Nevada, Reno, and has written extensively about the American West and western American literature.
Reviews
"It is clear by the end of Reader of the Purple Sage that Ronald has charted her academic trail through many new territories. . . . Ronald continues as a pioneer, intertwining her study of literature with ecological analysis and personal narrative." —Susan A.C. Rosen, Western American Literature, Spring 2004
 
"Ronald's love for and familiarity with the Western land and Western writing uniquely qualify her to serve as a guide for others, calling attention, interpreting and otherwise enriching the literary journey." —David Caffey, Southwest BookViews, Autumn 2003
 
"Reader of the Purple Sage is a treasure trove of insight into the West. Her critical essays cover a diverse set of writers, from Zane Gray to Edward Abbey to Wallace Stegner to Terry Tempest Williams. What makes Ronald's writing so special, though, is her ability to literally walk in the footsteps of those literary giants. Her own travels through the backcountry of the West provide much of the background for the essays, bringing a strong-limbed vitality and veracity to her work." —John Trent, Nevada Silver & Blue, Summer 2003