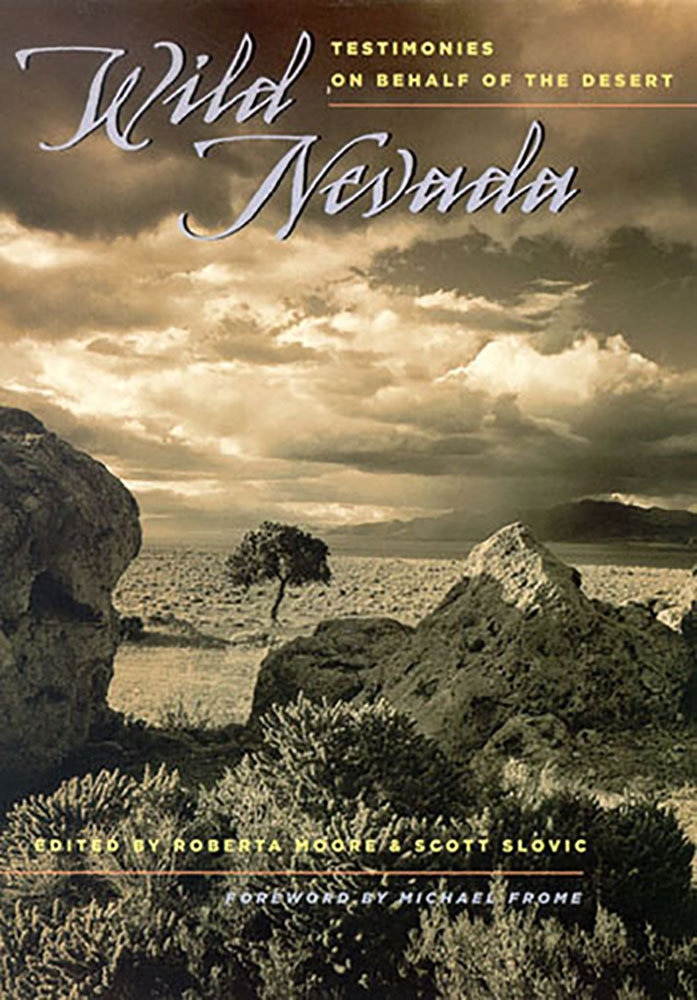 Wild NevadaTestimonies On Behalf Of The Desert$16.95
Editor:
Roberta Moore
Editor:
Scott Slovic
Foreword:
Michael Frome
Format: Paper
Pages: 172
ISBN: 9780874176131
Published Date: 2005
For many people beyond Nevada's borders, the state is no more than the nation's desert dumping ground for dangerous waste. Others know it only for its hedonistic centers of gambling and entertainment. This scandal belies the extraordinary beauty and wonder of the state's wilderness areas and the precious natural, aesthetic, and cultural resources to be found there.
In Wild Nevada, editors Roberta Moore and Scott Slovic have assembled twenty-nine writers who know and love the Nevada wilderness to testify on its behalf. Contributors include literary artists and scholars, environmental and community activists, leading politicians, ranchers, scientists, and park rangers. Some essays offer observations on the political and philosophical discussions of wilderness that heat up the halls of academia and Congress; others recount moving personal encounters with wild places within Nevada; and still others comment on the ambiguities of preserving wild places through wilderness designation. But despite the eclectic backgrounds of the writers and their varied perspectives on public policy, they are all united in their devotion to the ecological and aesthetic values of Nevada's threatened wilderness areas. Foreword by Michael Frome.
Author Bio
Roberta Moore is an interpretive park ranger at Great Basin National Park in eastern Nevada. She sits on the Eastern Nevada Landscape Coalition Board of Trustees.

Scott Slovic is a professor of Literature and Environment at the University of Nevada, Reno. The author, editor, or coeditor of many books, his research specialties include American environmental literature, the relation between narrative discourse and environmental values, autobiography and environmental experience, and environmental rhetoric.
Reviews