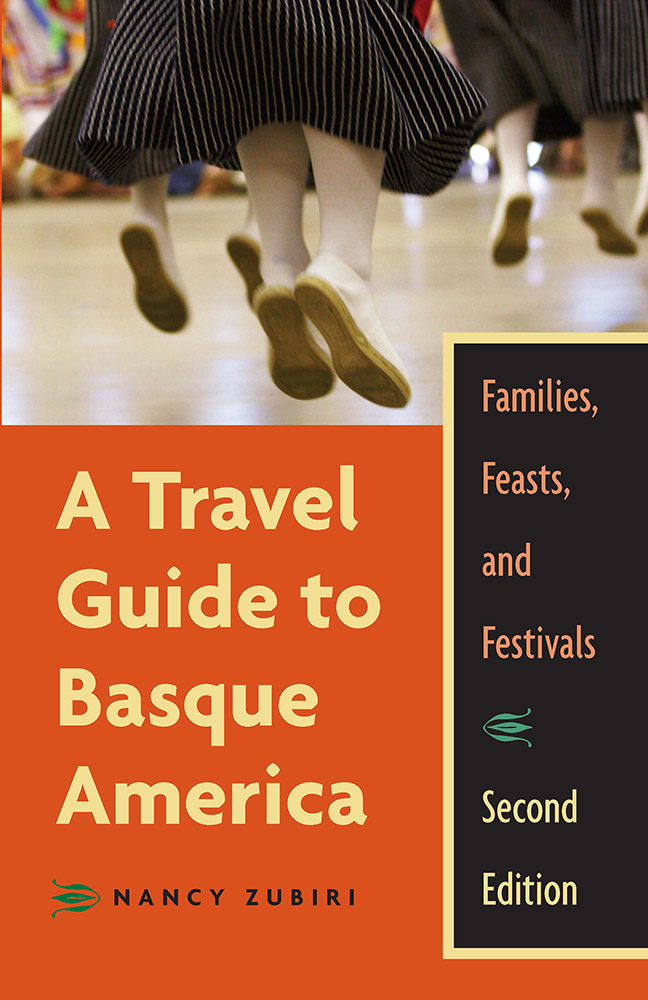 Travel Guide To Basque AmericaFamilies, Feasts, And Festivals, 2nd Edition$24.95
Author:
Nancy Zubiri
Format: Paper
Pages: 600
ISBN: 9780874176322
Published Date: 2006
A Travel Guide to Basque America—the first-ever guide to America's Basque-American communities, their history, culture, and festivals—has been a best-seller since it first appeared in 1998. This new edition lists dozens of new restaurants, Basque cultural clubs and cultural events, and hundreds of Basque-related Internet sites that have appeared since 1998. It also includes new information about recent events in the Basque Country, their impact on Basque-Americans, and new cultural and community efforts to preserve Basque culture in America. This is the essential guide for Basque-Americans seeking links to their ancient culture and its homeland and their counterparts in the U.S., as well as for any traveler interested in exploring one of this country's most vibrant and fascinating ethnic minorities.
Author Bio
Nancy Zubiri is a journalist who has served as staff writer or editor for several Northern California newpapers and magazines. She is currently a freelance writer and lives in Venice, California.
Reviews
"A Travel Guide to Basque America by journalist Nancy Zubiri is a passionate and well-researched guide to the Great Basin country of the West. Zubiri traces Basque culture from its origins in the Pyrenees to strongholds today in southern Idaho, northern Nevada and California's Central Valley and Sierra Nevada. Along the way she gives us deft sketches of Basque communities and lively sidebars that feature interviews with memorable peoples." —High Country News
 
"Travel-guide topics don't get much more specific than this, or more complete. Not only does Zubiri cover what appears to be almost every Basque restaurant, hotel, boarding house, fronton and festival in America, she offers a fascinating look at the history of a unique culture transplanted to this country by generations of immigrants." —Bill Andrus, The East Oregonian, 25 June 2006
 
"The 'must-have' reference for anyone interested in experiencing this unique and proud culture." —Midwest Book Review 1.2, November 2006