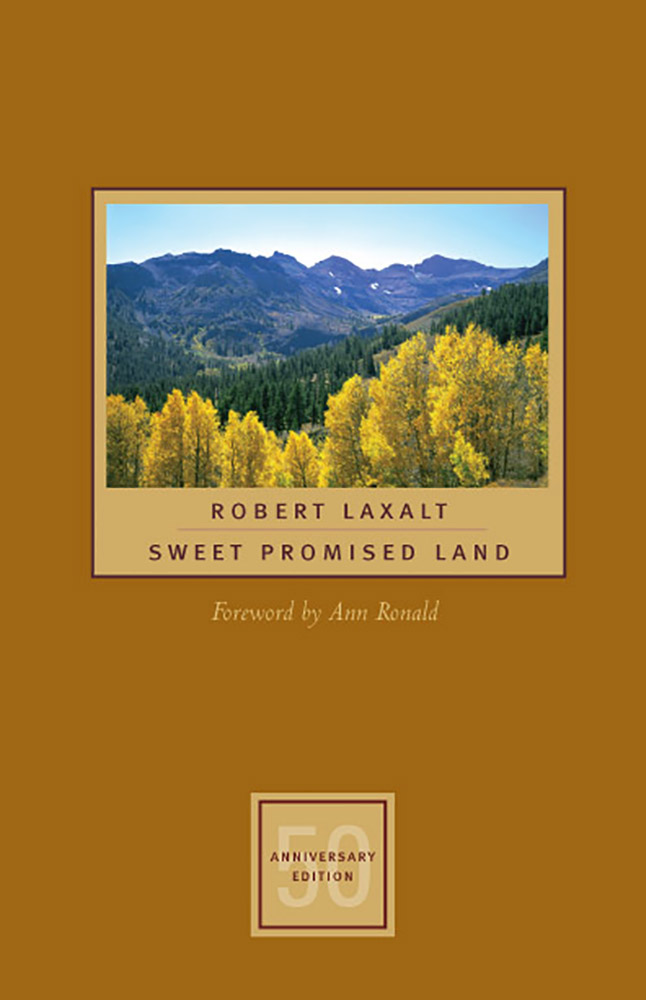 Sweet Promised Land, 50th ed.$18.00
Author:
Robert Laxalt
Foreword:
Ann Ronald
Format: Paper
Pages: 207
ISBN: 9780874177060
Published Date: 2007
How long has it been since you fell in love with a book?

Dominique Laxalt was sixteen when he left the French Pyrenees for America. He became a sheepherder in the Nevada desert and nearby hills of the Sierra. Like all his fellow Basque immigrants, Dominique dreamed of someday returning to the land of his beginnings. Most Basques never made the journey back, but Dominique finally did return for a visit with family and friends. Sweet Promised Land is the story of that trip, told by his son Robert, who accompanied him to the pastoral mountain village of Tardets in France. Dominique came home victorious, the adventurer who had conquered the unknown and found his fortune in the New World. He told of his life in America, the hardships and challenges, and began to realize that he had changed since his departure from Tardets. By the end of the visit, he knew with certainty where he belonged.

During the past fifty years, this book has become a classic in Western American literature, still beloved by the Basque-American community. In celebration of the fiftieth anniversary of the book's publication, western literature scholar Ann Ronald wrote a new foreword, discussing the book in the context of American and Nevada literature.
Author Bio
Robert Laxalt grew up in Carson City, Nevada. He attended Santa Clara University in California and later graduated from the University of Nevada, Reno. He joined the staff of the University of Nevada in 1954, serving first as director of News and Publications and later as director of the University of Nevada Press, which he founded. He was named a Reynolds Distinguished Visiting Professor and was the first occupant of the Distinguished Nevada Author Chair. The author of seventeen books and many national magazine articles, his work has received international critical acclaim. He lived in Washoe Valley until his death in 2001.
Reviews
"An example of the art of writing." —Washington Post
"An American story in the best tradition." —San Francisco Chronicle
"[This book] deserves universal regard as a classic of Americana." —New York Times
"From the first sentence, you know you're in the hands of a writer who captures place and time with radiant elegance." —Los Angeles Times
"A warm picture of change and character, this 'return of the native' has a shining human appeal." —Kirkus