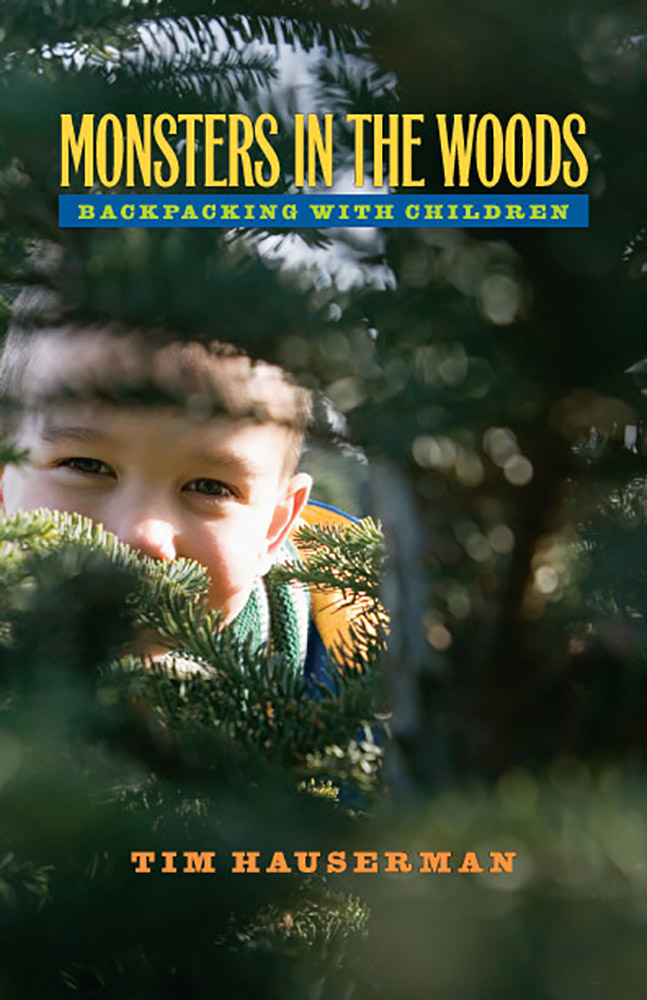 Monsters In The WoodsBackpacking With Children$15.95
Author:
Tim Hauserman
Format: Paper
Pages: 152
ISBN: 9780874177114
Published Date: 2007
How and why you should take your children backpackingDespite America's enthusiasm for outdoors activities like hiking and backpacking, most books on these subjects focus on adults. Backpacking, however, is an ideal activity for the entire family. Tim Hauserman, who is both an experienced outdoors guide and the father of two daughters, now offers a handbook for parents who would like to introduce their children to backpacking and camping. Hauserman provides practical, humorous advice for families new to the outdoors and for trail-savvy parents planning to take their children along for the first time: how to prepare, what to bring, who carries what, how far to walk, what to do in camp, safety precautions, dealing with mishaps, and proper trail and campground etiquette. He includes guidance about appropriate distances and pack weights for every age level of child, as well as tips about backpacking with an infant and bringing the family dog along on the adventure. He even suggests appealing destinations in the Sierra Nevada appropriate for various age groups and recounts some of his (and his daughters') favorite hikes. Hauserman's down-to-earth encouragement is based on decades of backpacking and camping with his own children, their friends, and other groups of youngsters. He is candid about his experiences and the lessons he learned from his own mistakes and how he dealt with them. Ultimately, the reward of sharing a special adventure and the peace and beauty of the outdoors makes all the effort worthwhile.
Author Bio
Tim Hauserman is a professional wilderness guide and outdoors writer. He is the author of The Tahoe Rim Trail: A Complete Guide for Hikers, Mountain Bikers, and Equestrians and of many articles for outdoors and travel magazines.
Reviews
"An absolute delight and a book that is welcomed by all of us who love and appreciate the natural world in which we live." - Barbara Perlman-Whyman, Sierra Sun

 
"This is by far one of the best 'how-to' books we've read in a long time....As for the children aspects, it is marvelous." - Sam Bauman, Nevada Appeal

 
"...a "must-have" for outdoor-loving families with children everywhere." - The Midwest Book Review
 
"There isn't anything Hauserman missed in this small guide..."Monsters in the Woods" confronts every step with intricate detail." - Moonshine Ink
 
"...has recommendations and gentle humor for those of us considering a trip into the wilds with our children." - Parenting Press