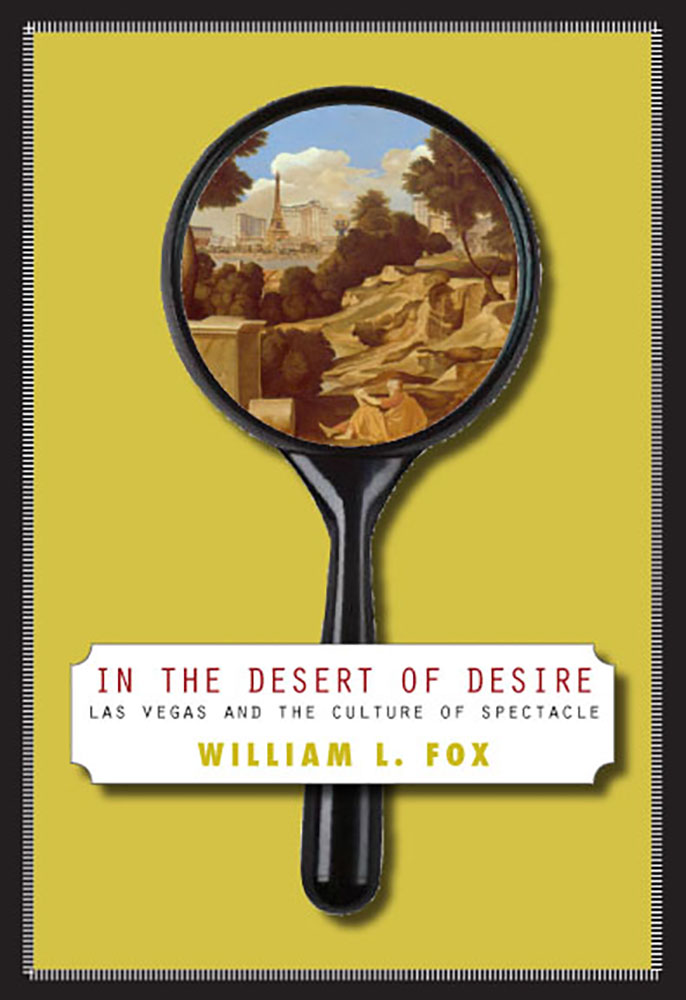 In The Desert Of DesireLas Vegas And The Culture Of Spectacle$18.95
Author:
William L. Fox
Format: Paper
Pages: 208
ISBN: 9780874177275
Published Date: 2007
Las Vegas, says William Fox, is a pay-as-you-play paradise that succeeds in satisfying our fantasies of wealth and the excesses of pleasure and consumption that go with it. In this context, Fox examines how Las Vegas's culture of spectacle has obscured the boundaries between high art and entertainment extravaganza, nature and fantasy, for-profit and nonprofit enterprises. His purview ranges from casino art galleries—including Steve Wynn's private collection and a branch of the famed Guggenheim Museum—to the underfunded Las Vegas Art Museum; from spectacular casino animal collections like those of magicians Siegfried and Roy and Mandalay Bay's Shark Reef exhibit to the city's lack of support for a viable public zoo; from the environmental and psychological impact of lavish water displays in the arid desert to the artistic ambiguities intrinsic to Las Vegas's floating world of showgirls, lapdancers, and ballet divas. That Las Vegas represents one of the world's most opulent displays of private material wealth in all its forms, while providing miserly funding for local public amenities like museums and zoos, is no accident, Fox maintains. Nor is it unintentional that the city's most important collections of art and exotic fauna are presented in the context of casino entertainment, part of the feast of sensation and excitement that seduces millions of visitors each year. Instead, this phenomenon shows how our insatiable modern appetite for extravagance and spectacle has diminished the power of unembellished nature and the arts to teach and inspire us, and demonstrates the way our society privileges private benefit over public good. Given that Las Vegas has been a harbinger of national cultural trends, Fox's commentary offers prescient insight into the increasing commercialization of nature and culture across America.
Author Bio
Bill Fox remains stubbornly outside the ability of critics to label him. An independent scholar, a cultural geographer, an essayist, a poet, a travel writer, Fox consistently brings together unexpected fields of knowledge in order to illuminate the subjects at hand. He has been an arts consultant, curator, and visiting scholar at the Getty Research Institute. He has written widely on the nature of deserts and the role of the arts in American culture. He is the author of numerous articles and books; his work on cognition and the landscape includes time in the Antarctic as a visiting writer with the National Science Foundation and work in the Arctic with NASA on the Haughton-Mars Project. He lives in Burbank.
Reviews