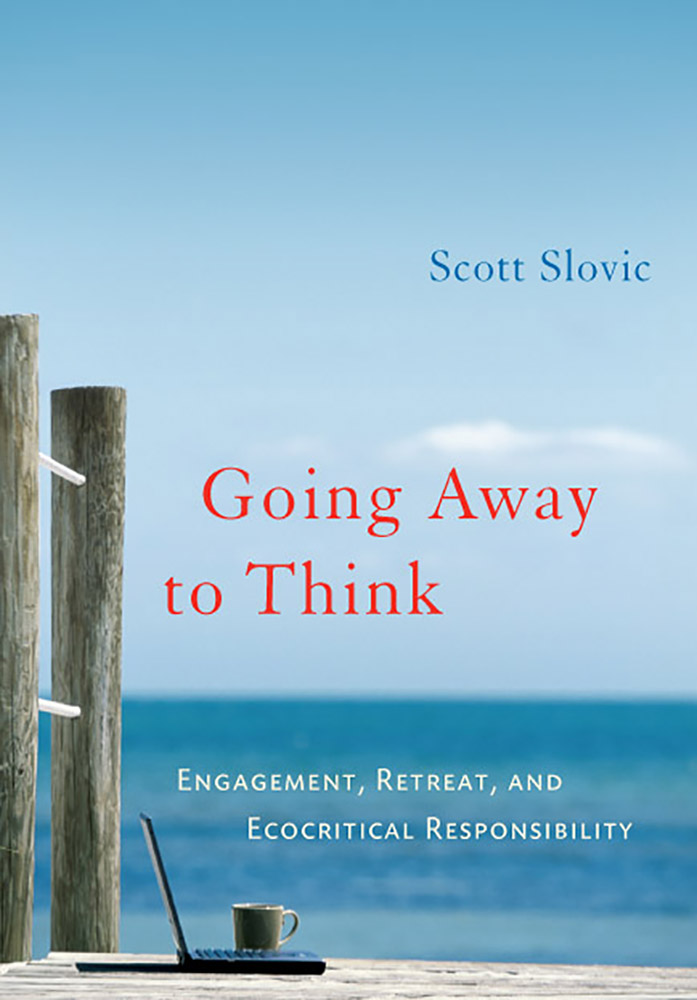 Going Away to ThinkEngagement, Retreat, and Ecocritical Responsibility$24.95
Author:
Scott Slovic
Format: Paper
Pages: 264
ISBN: 9780874177565
Published Date: 2008
Scott Slovic has spent his life as a teacher, writer, environmental activist, and leader in the field of ecocritical literary studies. In Going Away to Think, he reflects on the twin motivations of his life—the commitment to do some good in the world and the impulse to enjoy life and participate fully in its most intense moments—and he examines the tension created by his efforts to balance these two poles of his responsibility. These essays reveal the complex inner life of one of this generation's most important environmental critics and literary activists. They range from profound discussions of the role and responsibilities of scholarship to deeply personal ruminations on the impact of family crises and the influence of his wide-ranging travels.
Author Bio
Scott Slovic is a professor of Literature and Environment at the University of Nevada, Reno. The author, editor, or coeditor of many books, his research specialties include American environmental literature, the relation between narrative discourse and environmental values, autobiography and environmental experience, and environmental rhetoric. He earned his B.A. from Stanford University (1983) and his M.A. and Ph.D. from Brown University (1986, 1990). He was the founding president of the Association for the Study of Literature and Environment, and has edited ISLE: Interdisciplinary Studies in Literature and Environment since 1995.
Reviews
"By telling his own stories, Slovic illuminates the nature of nature writing, its power to inspire attentiveness to our place in the world—and he invites us to get out there and experience the natural world for ourselves." -- Western American Literature
Western American Literature