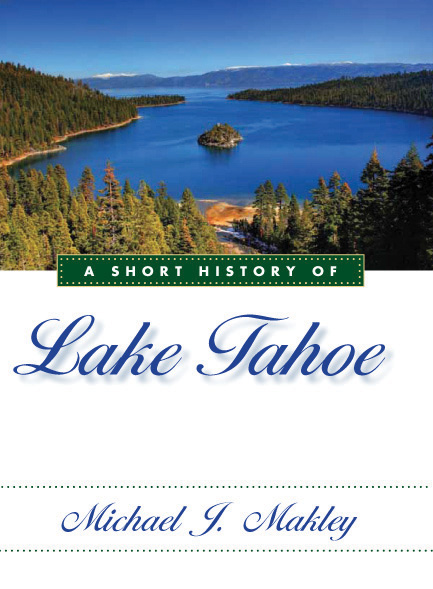 Short History of Lake Tahoe$21.95
Author:
Michael J. Makley
Format: Paper
Pages: 192
ISBN: 9780874178500
Published Date: 2011
Lake Tahoe is one of the scenic wonders of the American West, a sapphire jewel that attracts millions of visitors each year. But the lake drew Native Americans to its summer shores for millennia, as well as more recent fortune hunters, scientists, and others.
A Short History of Lake Tahoe recounts the long, fascinating history of Lake Tahoe. Author Michael J. Makley examines the geology and natural history of the lake and introduces the people who shaped its history, including the Washoe Indians and such colorful characters as Mark Twain and legendary teamster Hank Monk, and later figures like entertainer Frank Sinatra and Olympic skier Julia Mancuso. He also covers the development of the lake's surrounding valley, including the impacts of mining, logging, and tourism, and the economic, political, and social controversies regarding the use and misuse of the lake's resources.
Generously illustrated with historic photographs, this book is an engaging introduction to one of the most magnificent sites in the world. It also illuminates the challenges of protecting natural beauty and a fragile environment while preserving public access and a viable economy in the surrounding communities.
Author Bio
Michael J. Makley is the author of several studies of Nevada history, including The Infamous King of the Comstock: William Sharon and the Gilded Age in the West and John Mackay: Silver King in the Gilded Age, and coauthor of Cave Rock: Climbers, Courts, and a Washoe Indian Sacred Place, all from the University of Nevada Press. He lives in the eastern Sierra Nevada.
Reviews