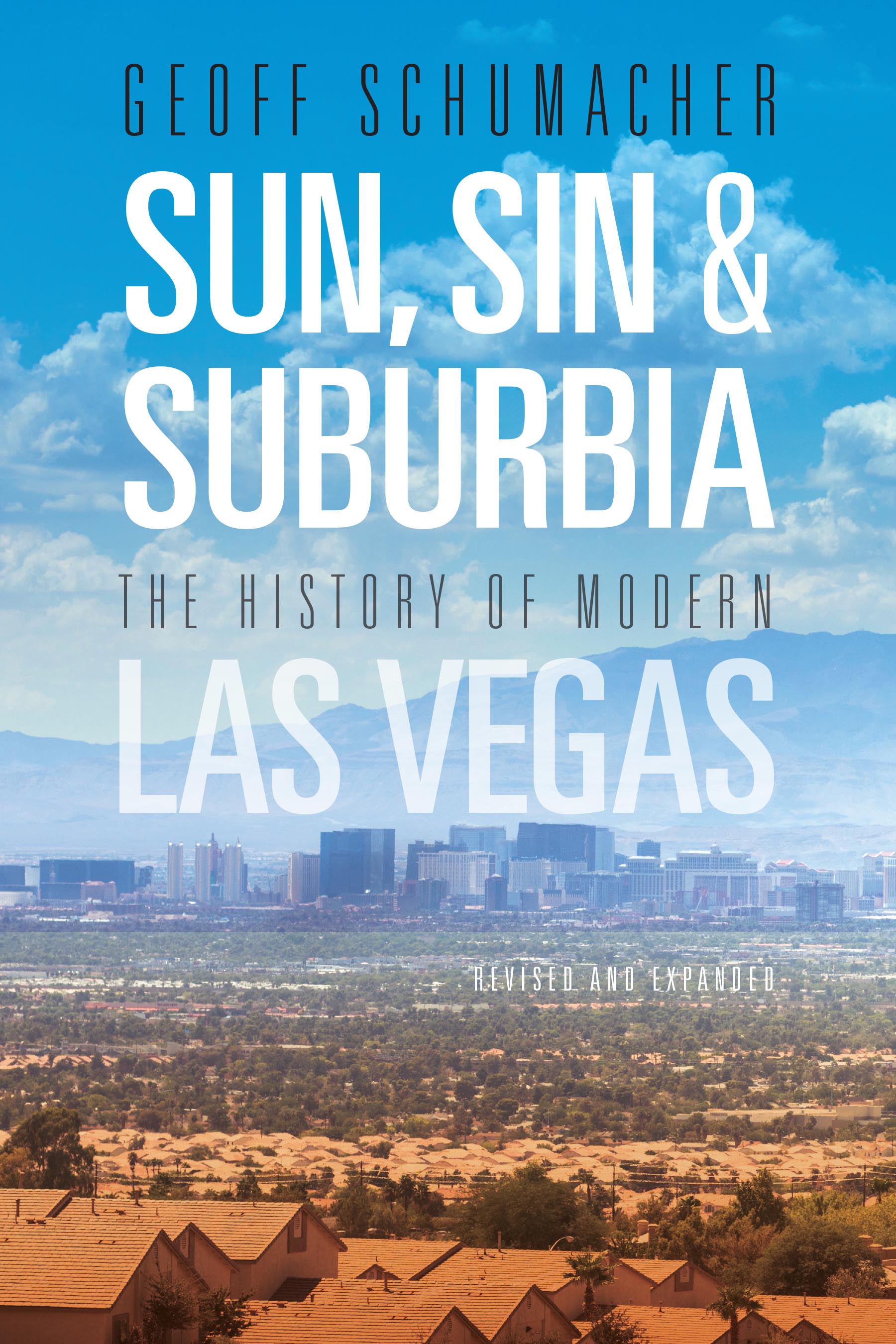 Sun, Sin & SuburbiaThe History of Modern Las Vegas, Revised and Expanded$21.95
Author:
Geoff Schumacher
Format: Paper
Pages: 344
ISBN: 9780874179880
Published Date: 2015
More than forty million visitors per year travel to Sin City to visit the gambling mecca of the world. But gambling is only one part of the city's story. In this carefully documented history, Geoff Schumacher tracks the rise of Las Vegas, including its vital role during World War II; the rise of the Strip in the 1950s; the explosive growth of the 1990s; and the colossal collapse triggered by the real estate bust and economic crisis of the mid-2000s. Schumacher surveys the history of the iconic casinos, debunking myths and highlighting key players such as Howard Hughes, Kirk Kerkorian, and Steve Wynn.

Schumacher's history also profiles the Las Vegas where more than two million people live. He explores the neighborhoods sprawling beyond the Strip's neon gleam and uncovers a diverse community offering much more than table games, lounge acts, and organized crime. Schumacher discusses contemporary Las Vegas, charting its course from the nation's fastest-growing metropolis to one of the Great Recession's most battered victims.

Sun, Sin & Suburbia will appeal to tourists looking to understand more than the glitz and glitter of Las Vegas and to newcomers who want to learn about their new hometown. It will also be an essential addition to any longtime Nevadan's library of local history.

First published in 2012 by Stephens Press, this paperback edition is now available from the University of Nevada Press.
Author Bio
Geoff Schumacher is the director of content for the Mob Museum in Las Vegas. He was a reporter and city editor for the Las Vegas Sun, editor of Las Vegas CityLife and the Las Vegas Mercury, and director of community publications and a weekly columnist for the Las Vegas Review-Journal. Schumacher is also the author of Howard Hughes: Power, Paranoia & Palace Intrigue and the editor of Nevada: 150 Years in the Silver State.
Reviews
"Geoff Schumacher tells the incredible story of the rise of Las Vegas from a gambling whistlestop to destination resort city. He's a serious writer who isn't dazzled by the Strip, and with this book he makes an important contribution to the Las Vegas history that exists beyond the hype and bright lights." —Las Vegas Review-Journal