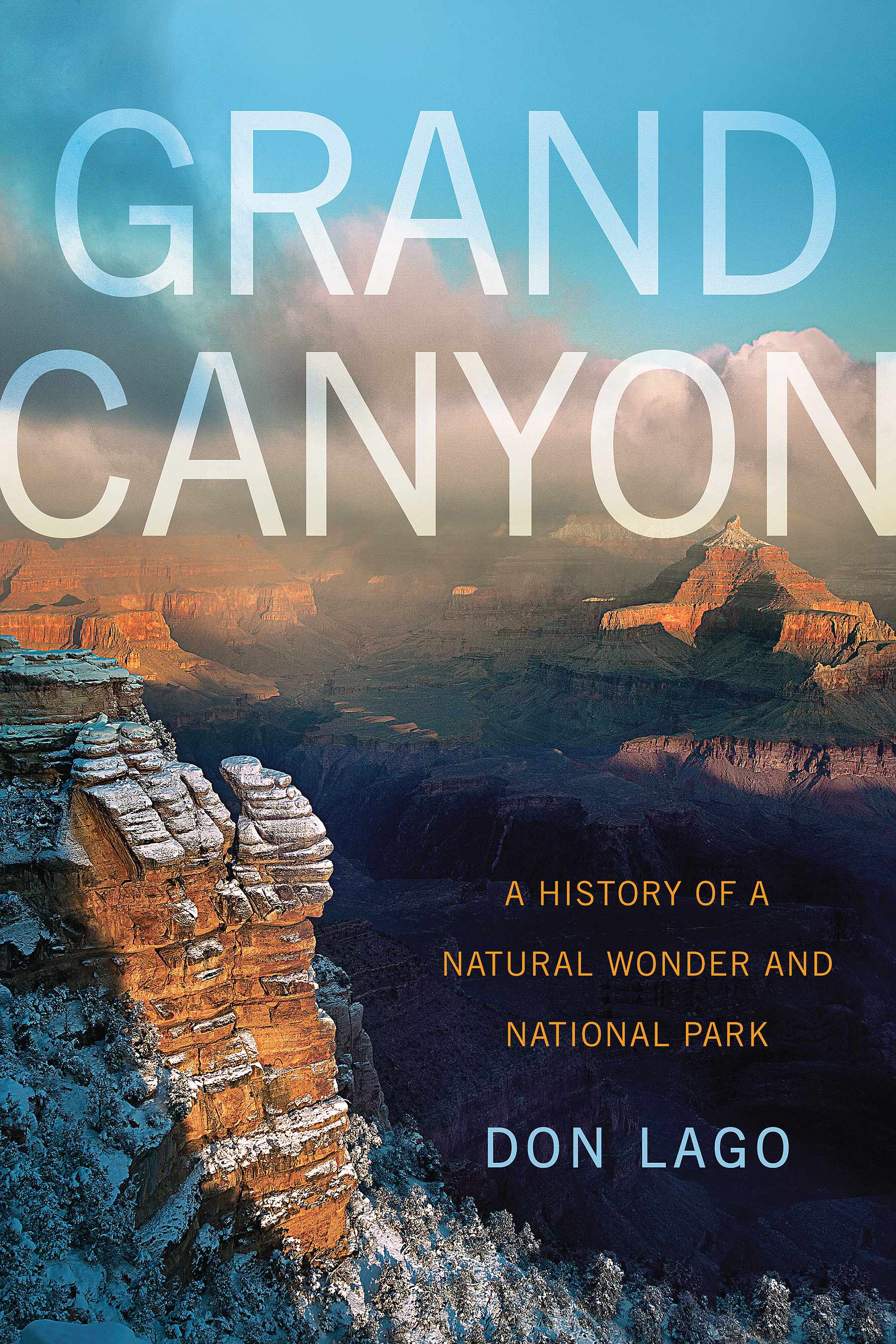 Grand CanyonA History of a Natural Wonder and National Park$21.95
Author:
Don Lago
Format: Paper
Pages: 216
ISBN: 9780874179903
Published Date: 2015
The Grand Canyon has long inspired deep emotions and responses. For the Native Americans who lived there, the canyon was home, full of sacred meanings. For the first European settlers to see it, the canyon drove them to great exploration adventures and Wild West dreams of wealth. The canyon also held deep importance for America's pioneer conservationists such as Teddy Roosevelt, John Muir, and Aldo Leopold, and it played a central role in the emerging environmental movement.

The Grand Canyon became a microcosm of the history and evolving values of the National Park Service, long conflicted between encouraging tourism and protecting nature. Many vivid characters shaped the canyon's past. Its largest story is one of cultural history and changing American visions of the land.

Grand Canyon: A History of a Natural Wonder and National Park is a mixture of great storytelling, unlikely characters, and important ideas. The book will appeal to both general readers and scholars interested in seeking a broader understanding of the canyon.
Author Bio
Don Lago has done extensive research into Grand Canyon history. His book Canyon of Dreams: Stories from Grand Canyon History documents many previously unknown events. He is also the author of a park best seller, Grand Canyon Trivia. Lago has published more than fifty personal nature and astronomy essays in national magazines and literary journals. He lives in Flagstaff, Arizona.
Reviews
"Local author and historian, Don Lago, has created a sturdy and thoughtful history on Grand Canyon with his latest book, published by the University of Nevada Press. Lago mixes various contexts and insights—along with some humor—to probe the canyon's history."—Arizona Daily Sun
 
Arizona Daily Sun
"Lago has written in a style that will stimulate your thinking. . .it's accessible and readable." -- Boatman's Quarterly Review
 
Boatman's Quarterly Review
"What's unique about Lago's book is how comprehensive it is in the history of the Canyon." -- Grand Canyon News
 
Grand Canyon News