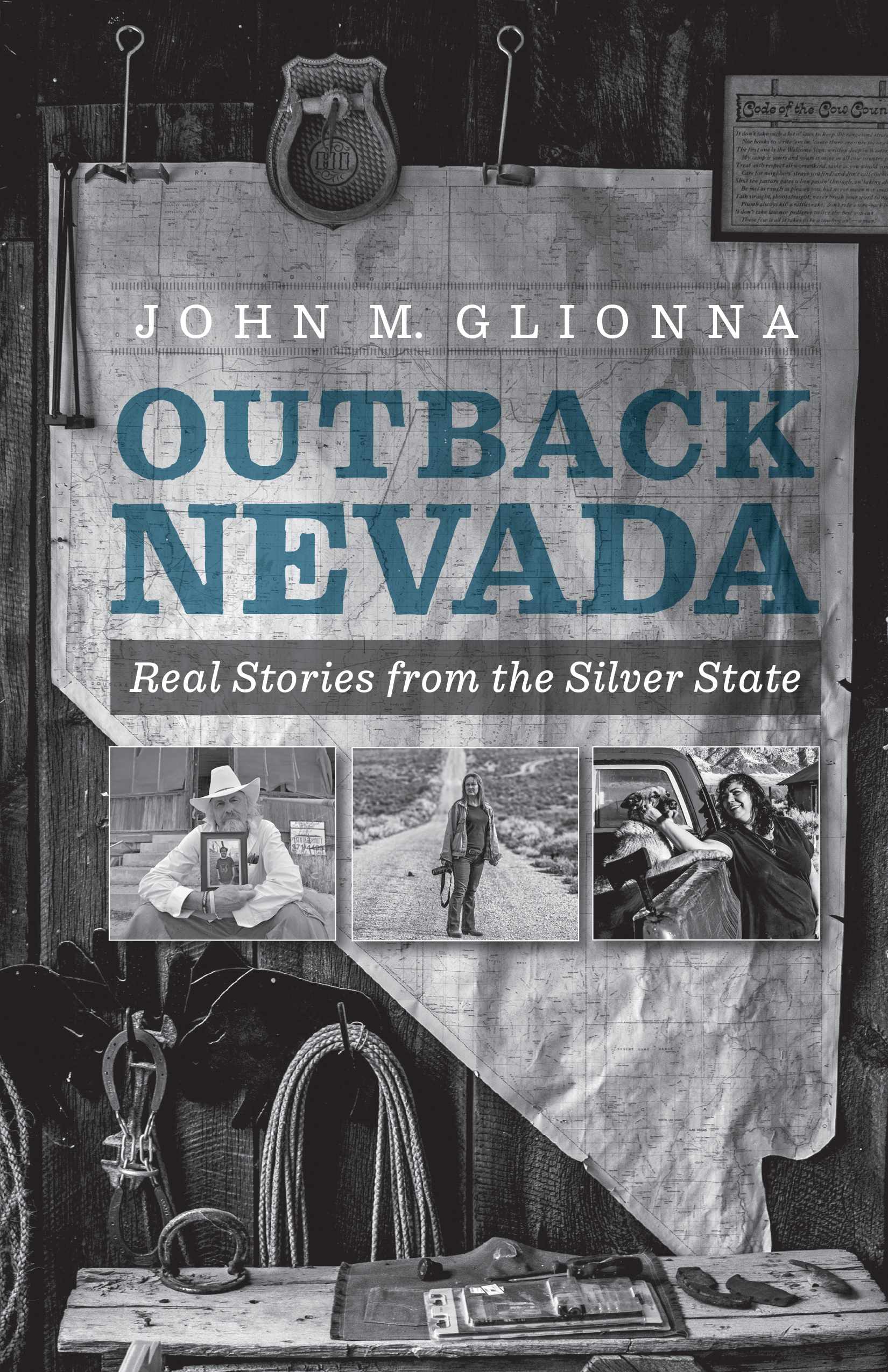 Outback NevadaReal Stories from the Silver State$27.95
Author:
John M Glionna
Format: Paper
Pages: 302
ISBN: 9781647790448
Published Date: 2022
Join author John M. Glionna on a journey to discover the real Nevada, a place inhabited by diverse, spirited, and sometimes quirky people who make up the fabric of the Silver State. Outback Nevada explores the far-flung corners of the seventh-largest state in the nation and introduces its readers to the humanity, courage, strength, and charm of these little-known Americans. Each story is part of the vast collection of published articles Glionna has written during his decades of work as a journalist for the Los Angeles Times and the Las Vegas Review-Journal. 

Glionna's interest in Nevada's rugged, isolated landscape and the people who choose to live in this often-harsh environment was born of his own wanderings into the "outback." Through his stories, he shares intimate portraits of rural and small-town lifestyles not many understand. Readers meet men with names like Flash and Mr. Cool; will listen to a cowboy minister preach the word of God to his parishioners; will walk with an antiques dealer from Genoa as he hunts for denim in Nevada's abandoned nineteenth-century mine shafts; and will learn from an ex-paramedic– turned–coffee-shop–owner who provides Boulder City with a true sense of community. Full of humor, eccentricities, and compassion, these stories reveal the state's true nature and extend an invitation to get lost "somewhere out there" in the real Nevada.
Author Bio
John M. Glionna was a Seoul-based Los Angeles Times foreign correspondent from 2008 to 2012 and covered South Korea, North Korea, Japan, Australia, New Zealand, the Philippines, Indonesia, Malaysia, Singapore, and the Pacific Islands. Later, as the paper's Las Vegas bureau chief, Glionna covered the American West. He has written extensively about California and co-taught a journalism course at the University of Nevada, Las Vegas. Glionna is now a freelance writer who divides his time between Las Vegas, San Francisco, and Los Angeles.
Reviews
"Glionna masterfully weaves historical anecdotes and rich descriptions of the terrain with residents' unique dialects, reminding readers that, in storytelling, it's all in the details. . . . Glionna carefully tends to both the sentences and the people [the stories] showcase, making for a funny, informative, and memorable statewide road trip." 
—Brittany Bronson, Los Angeles Review of Books

"I dare you to stop reading a John Glionna story. I know I couldn't. Every time I hop on board . . . I know I am in for a smart, informative and highly entertaining ride. It's impossible not to take the journey to the end. His work is a real treat!"
—Michael Connelly, The New York Times best-selling author of crime fiction
 
"[Glionna's] deep reporting and lucid explanatory writing evokes the McPhee school, but he tends to sprinkle his meat and potatoes with a kind of cosmic Flamin' Hot Cheeto dust from the crinkled bag of his subconscious. Enjoy the burn. And wash hands thoroughly after contact."
—Richard Fausset, The New York Times Atlanta bureau chief

"This collection is a vivid tapestry of human stories, representing twenty-first-century rural life in a state known for its eccentricity. John Glionna has made a career of portraying rural Nevadans, and the essays collected here are masterful glimpses into the realities of the region's diverse residents. . . . the author presents them with precise details, enthusiasm, and a sense of humor." 
—Scott Slovic, University Distinguished Professor of Environmental Humanities, University of Idaho, and author of twenty-seven books, including Going Away to Think: Engagement, Retreat, and Ecocritical Responsibility

"Glionna brings life to unique and sometimes almost absurd characters, introducing a side of Nevada few may know exist." 
—Roberta L. Moore, park ranger, Great Basin National Park (retired); editor of Wild Nevada: Testimonies on Behalf of the Desert; author, artist, and activist