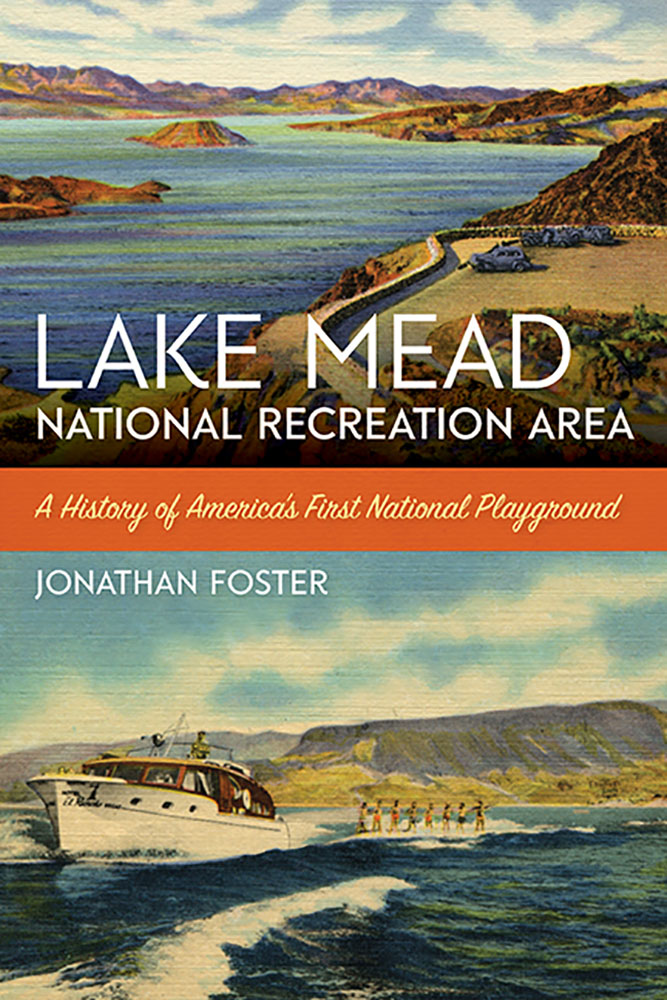 Lake Mead National Recreation AreaA History of America's First National Playground$21.95
Author:
Jonathan Foster
Format: Paper
Pages: 176
ISBN: 9781943859153
Published Date: 2016
This book examines the creation, characteristics, and tribulations of the first United States National Recreation Area. It also addresses the National Park Service's historic role in managing reservoir-based recreation in a uniquely arid region. First named the Boulder Dam Recreation Area, this parkland was created in 1936 by a memorandum of agreement between the National Park Service and the U.S. Bureau of Reclamation. Over the course of its existence, the area has served as a model for a subsequent system of National Recreation Areas. The area's extreme popularity has, in combination with changing public attitudes regarding preservation and safety, presented the National Park Service with tremendous challenges in recent decades. Jonathan Foster's examination of these challenges and the responses to them reveal an increasingly anxious relationship between the government, the public, and special interest groups in the American West.
 
Author Bio
Jonathan Foster received his PhD in history from the University of Nevada, Las Vegas. His research interests include the history of water-based recreation, the Civilian Conservation Corps, and the American conceptualization of place. Foster is currently a professor of history at Great Basin College in Elko, Nevada, where he teaches courses on U.S. history, environmental history, modern Nevada, and history of the American West. He also serves as program supervisor for the Bachelor of Arts in Social Science degree.
 
Reviews
"Foster has written a well-told story that chronicles the challenges facing managers of public resources, especially a jewel such as Lake Mead. Anyone who cares about how we manage public resources will learn from this book." —Robert Glennon, author of Unquenchable: America's Water Crisis and What to Do about It