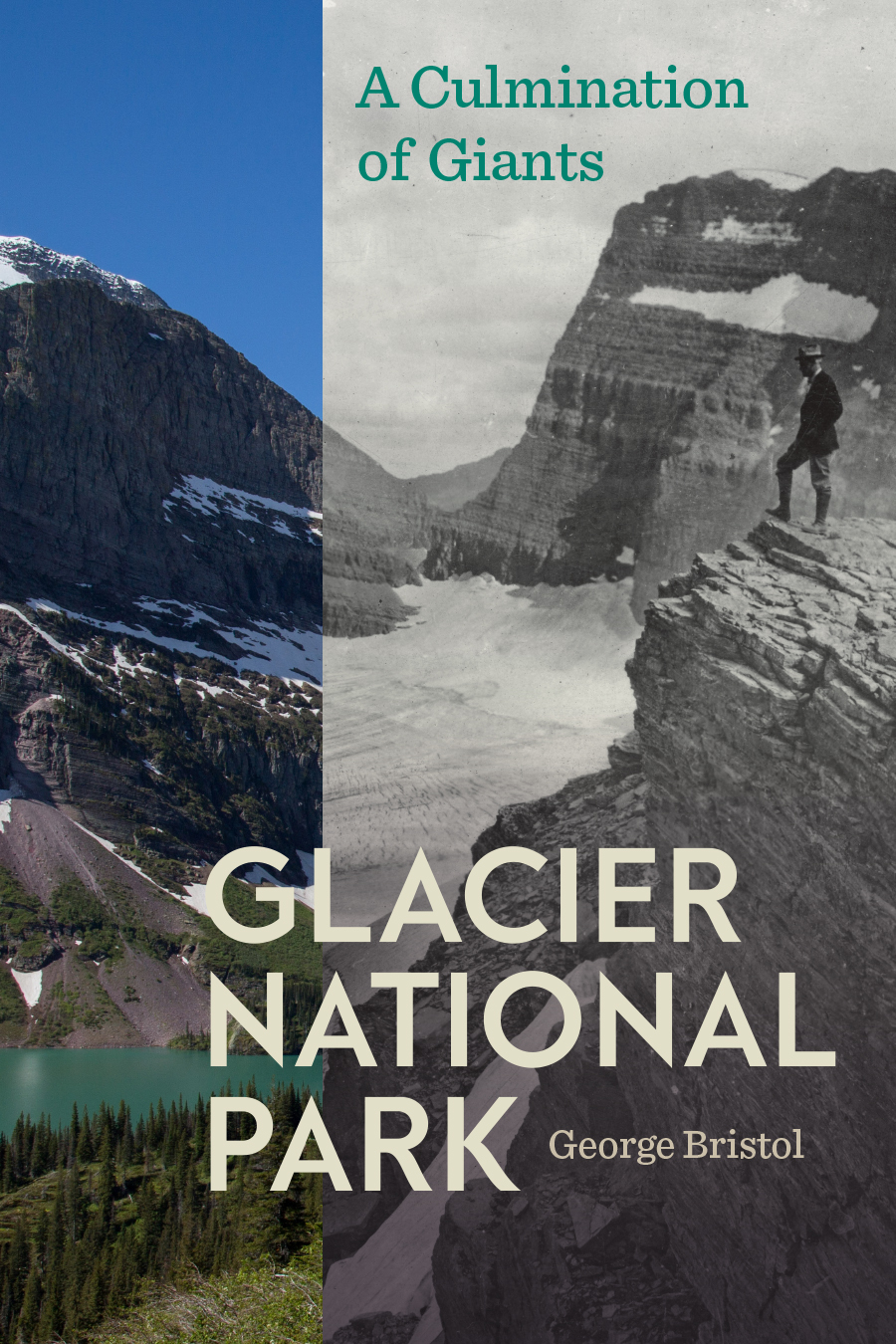 Glacier National ParkA Culmination of Giants$25.95
Author:
George Bristol
Format: Paper
Pages: 240
ISBN: 9781943859481
Published Date: 2017
Bristol takes readers on a journey through the history of Glacier National Park, beginning over a billion years ago from the formation of the Belt Sea, to the present day climate-changing extinction of the very glaciers that sculpted most of the wonders of its landscapes. He delves into the ways in which this area of Montana seemed to have been preparing itself for the coming of humankind through a series of landmass adjustments like the Lewis Overthrust and the ice ages that came and went.
 
First there were tribes of Native Americans whose deep regard for nature left the landscape intact. They were followed by Euro-American explorers and settlers who may have been awed by the new lands, but began to move wildlife to near extinction. Fortunately for the area that would become Glacier, some began to recognize that laying siege to nature and its bounties would lead to wastelands.
 
Bristol recounts how a renewed conservation ethic fostered by such leaders as Emerson, Thoreau, Olmstead, Muir, and Teddy Roosevelt took hold. Their disciples were Grinnell, Hill, Mather, Albright, and Franklin Roosevelt, and they would not only take up the call but rally for the cause. These giants would create and preserve a park landscape to accommodate visitors and wilderness alike.
Author Bio
George Bristol has visited Glacier National Park since 1961. In 1999 he co-founded The Glacier Fund which became the Glacier National Park Conservation. He lives in Fort Worth, Texas.
Reviews
"George Bristol extols the splendid attractions of Glacier National Park with unbridled enthusiasm.  His well-researched book recognizes that the preservation of this great mountainous land did not just happen."
The Inside Trail
​"...this new book will be a welcome addition to the park's literature, particularly as a visitor's traveling companion to the 'crown of the continent.'" 
Western Historical Quarterly
"Glacier is one of the most beautiful landscapes in the world. George Bristol's love for the park is perfectly displayed on these pages as he examines Glacier's past and prepares readers for the next 100 years of America's best idea, our national parks." 
Mrs. Laura W. Bush