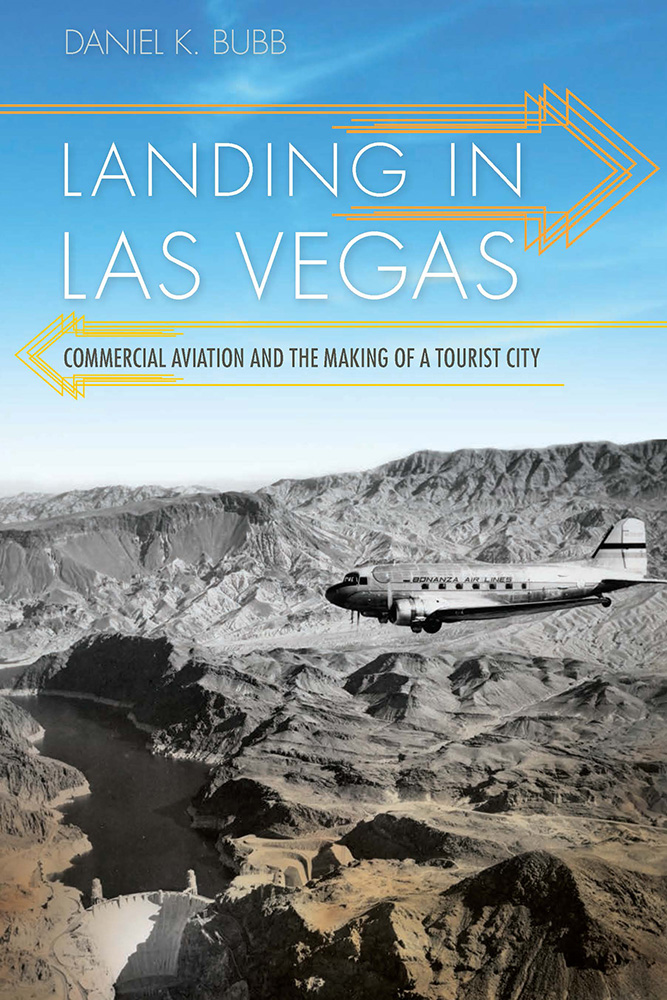 Landing in Las VegasCommercial Aviation and the Making of a Tourist City$32.95
Author:
Daniel K. Bubb
Format: Paper
Pages: 176
ISBN: 9781943859894
Published Date: 2017
At the beginning of the twentieth century, Las Vegas was a dusty, isolated desert town. By century's end, it was the country's fastest-growing city, a world-class travel destination with a lucrative tourist industry hosting millions of visitors a year. This transformation came about in large part because of a symbiotic relationship between airlines, the city, and the airport, facilitated by the economic democratization and deregulation of the airline industry, the development of faster and more comfortable aircraft, and the ambitious vision of Las Vegas city leaders and casino owners. Landing in Las Vegas is a compelling study of the role of fast, affordable transportation in overcoming the vast distances of the American West and binding western urban centers to the national and international tourism, business, and entertainment industries.
Author Bio
Daniel K. Bubb is Director of Academic Assessment, University of Nevada, Las Vegas. He studies the growth of Las Vegas due to the increased ease of air travel.
Reviews
"Bubb tells his story well. . ."—Airways Magazine, October 2012
Airways Magazine
"Landing in Las Vegas is highly recommended. . ."—The Midwest Book Review
The Midwest Book Review